WordPress 2022: The Complete WordPress Website Course
About Course
Are you tired of spending all your time learning to create a website and end up feeling lost?
Tried to create your dream website but gave up on it?
Want to become a WordPress Pro the easy way within seven days?
Join our "WordPress for Beginners" Course – A complete course for beginners created by Website Learners, the leading YouTube channel on WordPress with over 30 million views and 800k subscribers.
We have helped over 10 million people to learn WordPress and get results with our short and "easy to follow along" videos. 
We know your struggle because we've been there too. So that's why we have designed this course just for you.
This course is for beginners and anyone who wants to learn about WordPress quickly and build WordPress websites easily without writing a single line of code.
With this beginner's course, you can spend less time learning and more time creating your dream website.

Here's a sneak peek of what you'll learn in this course:-
Module #1: Getting started – Learn all the fundamental WordPress concepts you need to build your website.
Module #2: Launching a WordPress Website – Setup your live website with a domain name and web hosting.
Module #3: WordPress Basics – Learn to create pages, install themes and plugins, set up custom menus and homepages, and more. 
Module #4: Designing your WordPress Website – Learn to use WordPress editor and page builders and create responsive pages.
Module #5 – Advanced WordPress Concepts – Learn to configure WordPress settings and find suitable themes and plugins to realize your vision.
Module #6 – Organizing your Website – Organize your content with categories and tags and learn how to deal with spam comments. 
Module #7 – Managing your Website – Learn tips and tricks to avoid worst-case scenarios like site crashes and getting hacked.  
Quiz:  You can check your progress at the end of each module with our short and simple quizzes.
Get full access to our course videos that you can watch anywhere, from any device, and at any time.
Learn quickly with our short, highly informative, and focused lessons and start creating your professional website with ease.
Turn into a WordPress design ninja by learning to use suitable themes, plugins, and advanced page builders in WordPress.
Learn to create a local website on your computer to experiment with the latest features without affecting your live website.
Learn SEO techniques and other best practices like organizing and managing your website to increase site traffic and help you build an online community.
Become a WordPress Pro and make your pro website today!
Show More
What Will You Learn?
Master WordPress within 7 days

Create a fully responsive WordPress site that works seamlessly on all devices

Create professional-looking pages using WordPress editor and advanced visual builders 

Use suitable themes and the right plugins to get the best features for your website

Configure WordPress settings to boost your site performance

Organize and manage your website with categories, tags, backups, and other best practices

Use SEO techniques to rank your website on Google search results.
Requirements
A working computer (Windows, Mac, or Linux) with an internet connection.

An updated web browser like Chrome or Firefox.

No coding experience is required.

No prior knowledge of WordPress is required.
Audience
Anyone who wants to learn wordpress and create stunning websites

Wordpress beginners

Anyone who wants to Create websites without coding
Course Content
Getting Started with WordPress
WordPress & Why Use WordPress

2 Different Ways to Get WordPress

Getting a Local WordPress Site on your PC for Free

Quiz
Launching a Live WordPress Website
The WordPress Basics
Designing your WordPress Website
Advance WordPress
Organising your Website
Managing your WordPress Site
Webinar Recordings
Student Ratings & Reviews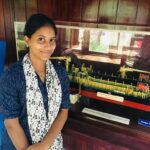 Dharanibai
Course was very useful in a short period.
12 months ago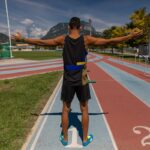 Shankar
Really, It\'s good for those who are interested to make our own website. Especially in this course that webinar videos are awesome & more informative. Keep rocking my Anna\'s 👑..
1 year ago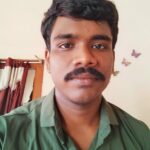 Samana Nagasrinivasarao
this course help me to get started in web desiging with wordpress verywell.And the vedios are very clear to know how to make a web desiging with out any coding knowleadge
1 year ago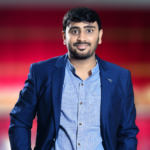 VENUGOPAL C S
Hi , I'm Venu iam working on Wordpress from past 2 years but I don't know all things on Wordpress and I don't have a confidence to make a websites for customers, after the joining this course I learnt a lot of thing and now I had a confidence to build websites for customers. # Thank you websites learns
1 year ago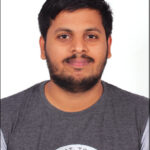 Bhaskar Teja
Good learning experience about WordPress Course.
1 year ago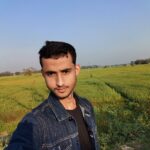 ak5877257
Course very well structured by websitelerns. easily understandable with step-by-step 👍recommended
2 years ago

Anil Kumar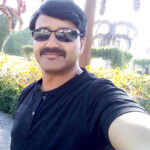 Rajith Jacob
It was very informative and easy to understand. Great job.
2 years ago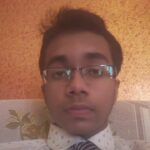 Pranav Bagur Jagadeesha
Extremely helpful. Provides all facets and ways to make the perfect, best and a \'pro\' website!
2 years ago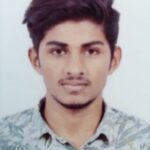 lami
Good experience
2 years ago

Michael Nirmal Kumar M
Your narration and guidance is off the charts! Thank you tons for the organised approach!
2 years ago
haven\'t seen such a beautiful course in my life when I started WordPress. Main USP is they explain concepts in less time and with clear understanding.
2 years ago
K R YathirajaSampathKumar
Can't Say Any One Reason, EVERYTHING In A GREAT WAYMr. Shyam & Mr. Bryan's Way Of Teaching & Fantastic Easy Content Delivering, Awesome Teaching MethodCreating My Own Website With This
2 years ago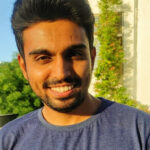 Yash
Amazing basic course, I learned everything I was looking for and it was great experience beacuse I get to knew some things which I needed to know beforeI wanted to learn the WordPress because it was easy and intresting also I can make some money from it and for that I searched on the internet, youtube but I didn't get the right thing at right place and it was time consuming for me so I looked for the course so that I can also able to make or create website for my own and for others as well and, I think this is the work or thing I was looking for from the beginning in which I can explore and have internet in it.I knew some things before taking this course by watching youtube vedios but after completing the course I get to know everything which is important for the website, like from scratch to completion of any website, now I can proudly say that I can design website and iam a wordpress web developer so yes it was amazing course hope the advance course come early as soon as possible so we get to know better from the basics we have Learn from the course
2 years ago
Clear doubts about website creation for beginnersWebsiteI well known how to create website feel free
2 years ago
Because it tell me what i don't know before to learn more how to create website I see what i don"t know before
2 years ago
The course teaches the best practices to create and maintain a WordPress website step by step.Watched website learners earlier in YouTube and wanted to know how would be there course in WordPress.Understands the step by step process to create a WordPress website & the best practices to create and maintain a WordPress website.
2 years ago
for blog managemnt there is some points missing.to learn wordpresslearned wordpress
2 years ago
I have very impressed for ur teaching style. It's very clearly understand for how to create website from scratch. And my suggestion is u add more content to help us to improve our knowledge to crate siteTo learn how to create easily wordpress websiteI clarified my doubt for website creation
2 years ago
Do you want to learn WordPress to build any kind of website you want? Then this is the only course you need to take.
View Course
SEO isn't as difficult as you might think. Learn how to start growing organic traffic to your website with our easy to follow video .
Watch Video
Ready to get started?
Sign up for our WordPress Course today!