Learn to Build Stunning
E-commerce Websites the Easy Way
Building E-commerce Websites Seems Hard, but it Doesn't have to be.
Whether You:
Business Owner
Are you a Business Owner looking to start selling your products online to grow your business.
Entrepreneur
or You're an Entrepreneur and you want to start a new E-commerce business.
Freelancer
or You're looking to gain a High-Paying Skill you can use to build E-commerce websites for clients.
The Easiest Way to Build
Stunning, Professional




E-commerce Websites

without having to Code is to Use WordPress.
But even if you already know how to use WordPress, creating E-commerce websites comes with unique challenges: from managing customers and products to setting up payment systems, it can be overwhelming. But it doesn't have to be.
Creating E-commerce Websites with WordPress is Actually Just as Easy as Building any other Website!
WordPress is a great tool to create professional e-commerce stores without having to code. It's no coincidence that it powers over 70 million E-commerce stores worldwide.
But if you try to learn on your own, you often end up drowning in a sea of incomplete tutorials, outdated videos, and plain wrong information that can put the security of your store and your customers at risk.
Eventually, Most People
Just give up and Never Launch

their E-commerce Website.
Out Dated Tutorials
You start working on your website and search online for tutorials. You find some, and try to apply them. They end up being outdated or incomplete and you get stuck.
Waste of Time
You spend hours researching the issue you're having and find more than one solution. You try them, never knowing if what you're doing is really correct.
Poor Results
In time, the issues pile up. You never feel comfortable with what you're doing, the website doesn't look and work quite as it should, and it feels like endless frustration.
We know that well, because
Join
1,620,000
Learners Who Follow Us
Subscribe
Here at Website Learners we have Helped Over 10 Million People Learn WordPress.
In the last five years, over 10 million people have watched our videos on WordPress and used them to get results.
We are the #1 WordPress YouTube channel in the world with over 1 million subscribers, for one reason: we know how to teach WordPress
Every day, we receive messages about how hard it is to learn WordPress. About how confusing it is to search through a mountain of bad content, outdated tutorials, long-winded videos that talk about random features that don't matter to you
So we took everything we know about WordPress and teaching and we built the ULTIMATE course on how to build stunning E-commerce websites with it:
This in-depth course, is
the ONE resource

to learn everything you need about building stunning, professional E-commerce websites using WordPress in just a few hours of on-demand video. Even if you have never used WordPress before. Built by expert WordPress instructors.
Access to Curated Lessons
Short, focused lessons that are designed to be immediately actionable. No theory and pointless details. You watch the video, then you immediately go apply it on your website.
Build without Code
Learn the skills you need to comfortably create and manage an E-commerce website, whether you're learning to build your business website or to acquire a new skill, without the need to touch a line of code!
Learn from the Experts
All the above with the assurance that you're being taught by the real experts behind Website Learners, the top YouTube resource on WordPress with over 1 million subscribers!
Here's a Sneak Peek Of what you'll Learn Inside the Course.
Getting Started
Introduction to WordPress
WordPress installation and Setup
Setting Up WordPress On Your PC
Setting up your E-commerce Site
Adding Products, Payment Methods
Orders and Shipping Fee Management
Designing your E-commerce Site
Themes and Starter Sites Setup
Understanding Page builders
Managing your E-commerce Site
Stock and Invoice Management
Configuring Messages and Mails
Dashboard Setup for mobile
Organizing your E-commerce Site
How to Deliver Your Products
Setting up Cash on Delivery Method
Adding Refund Option on your Site
Advanced E-commerce Features
How to Deliver Your Products
Setting up Cash on Delivery Method
Adding Refund Option on your Site
If your Goal is to Create Successful E-commerce Websites for Yourself or your Clients, this is the Course for you.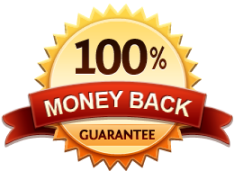 In fact, we'll guarantee it.
We are so confident you'll love Make a Pro E-Commerce Website that we're adding a money-back guarantee. After you join, if you don't immediately start building an amazing E-commerce website, you have 3 days to ask for your money back, no questions asked.
At this point, you have two options.
You can waste hundreds of hours trying to learn with just free tutorials and videos. This means dealing with outdated and incomplete content. And when it comes to E-commerce, it's also dangerous for your customer data's safety.
Or you can learn exactly what you need to build your E-commerce website with the Make A Pro E-Commerce Website course. No waste of time: you'll build as you go along the course, creating professional E-commerce websites without coding.
The choice is obvious, especially since you have access to our exclusive subscriber discount.
Get E-commerce Course at a Huge Discount

Limited Time Offer!
This price is a one-time offer to you as a subscriber to Website Learners. And it's a whopping 70% discount on the course's price. Get instant access to the E-commerce Course for just ₹21,849
₹6569 Only!
Submit your Details here and
Get the Offer

Straight to your Inbox.
Hurry up and grab this offer before it expires.
Stay up to Date
Stop wasting your time with trial and error, trying to follow frustrating outdated or incorrect tutorials you have to track down online.
Build Expertise
Master the tools and techniques you need to build professional E-commerce websites that customers love to shop at and that work flawlessly.
Get Certified
Acquire a new skill that allows you to work on high-paying E-commerce projects for clients in 2022 and beyond.
Then join right now and start building your E-commerce website right away. And remember, there is zero risk to you!
What Our Students
are Saying.
Every person want to run their own business at a low cost through wide reach e-commerce has that reach to run their run business
This is the best course so far which I have come across in the web. Website learners team made such a great effort to produce such perfect content . Hats off to their efforts !!! This is what is called value for money !!!
I always thought building an ecommerce website was too difficult and complex. But this course made it look so easy, that I wish I had only joined sooner. I was able to build a good looking online store in just a few days of joining the course, And Now, I am planning to launch my own ecommerce brand and sell my products online.
Frequently Asked Questions
Do you want to learn WordPress to build any kind of website you want? Then this is the only course you need to take.
View Course
SEO isn't as difficult as you might think. Learn how to start growing organic traffic to your website with our easy to follow video .
Watch Video
Ready to get started?
Sign up for our WordPress Course today!