Learn to Build World-Class Websites using WordPress
Become a
Certified WordPress Expert

in Less than a Week
Testimonials
I bought the course to build my website on my own. After completing the course, now I can build my own website. The tutorials are very much point oriented and very easy to understand
Tiramdasu Bala Kishore
I bought the course to study wordpress. After completing the course, I can make a website and refer the course for doubts. The course is perfect
Prasanna Kumar N
Loved the course. It was perfect for a beginner like me to get started with WordPress. Thanks a lot
Daksh Pansuriya
After completing the course, I learnt about wordpress and how to build websites and organize and manage the same. The instructor taught the lessons very clearly and doubts were answered quickly
Jairaj
A complete guide about wordpress. I bought the course because the content I found on your channel was amazing and I couldn't find it anywhere else. It was worth buying the course
Qaria
I bought the course in order to make my own wordpress website. After completing the course I got great knowledge about wordpress websites, and I have confidence to make a complete website for me and my clients. It's a short understandable traceable course that I got a lot of knowledge. thank you.
Yahye Abdinor Heidar
I bought the course because I was enthusiastic to learn deep about wordpress features I learnt deep SEO and exactly see how to add our site on a search bar. I give the above rating for the way everything is explained
Mamata Sitaram Ubare
I have been watching website learners youtube channel from very beginning. I liked the way you guys teach. I am passionate to learn website designing and digital marketing to create a passive income for myself. After purchasing your course I got the confidence to create websites and eliminated my fear factor if some thing goes wrong (like crashes website) while creating websites. I learned with confidence by your teaching style.
Hareeshwar Reddy Yenugonda
Get Bonuses Worth
₹30,000

for Free
No Coding Needed
Taught by WordPress Experts
Get Certified in WordPress
Wordpress is the #1 Platform to Build Websites
53% of all websites in the world are built using WordPress including the websites of White House, Mercedes Benz, Sony Music & Walt Disney Company.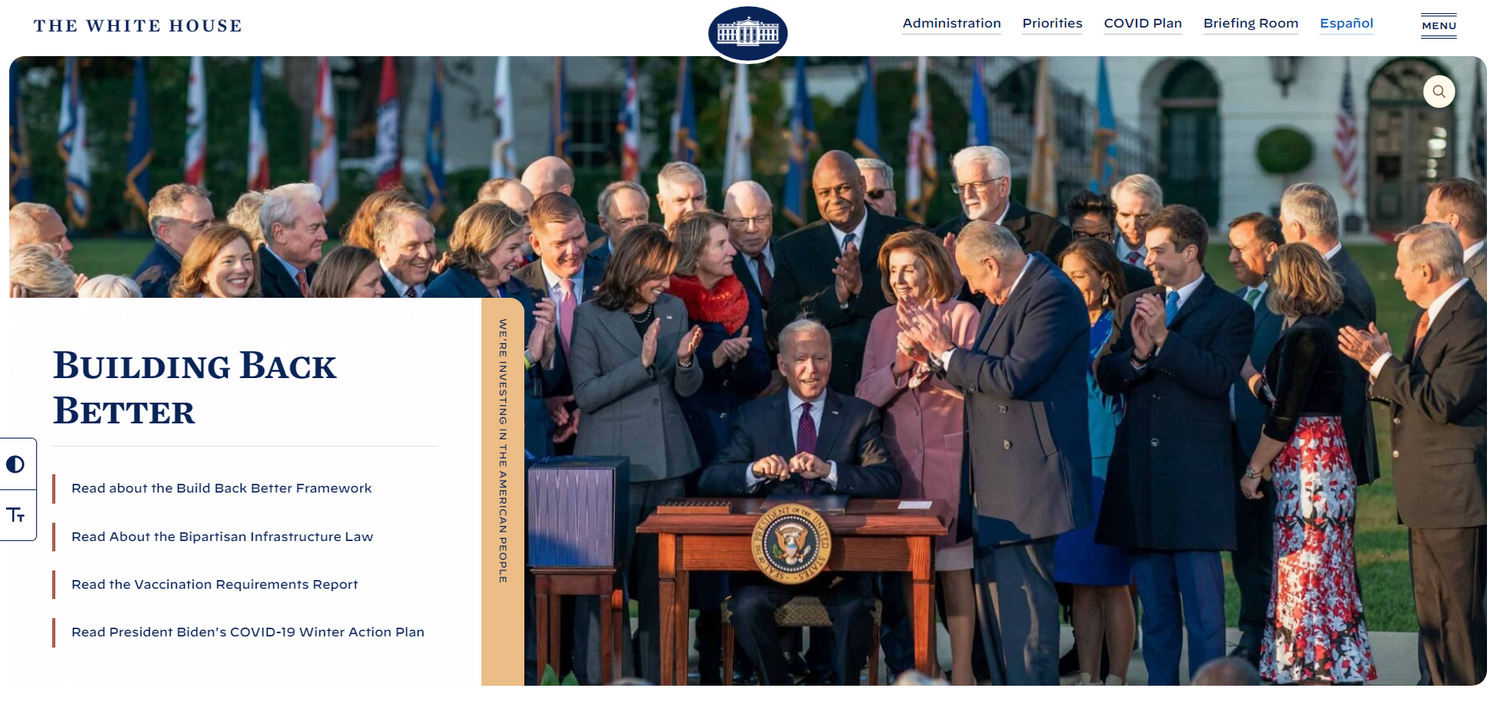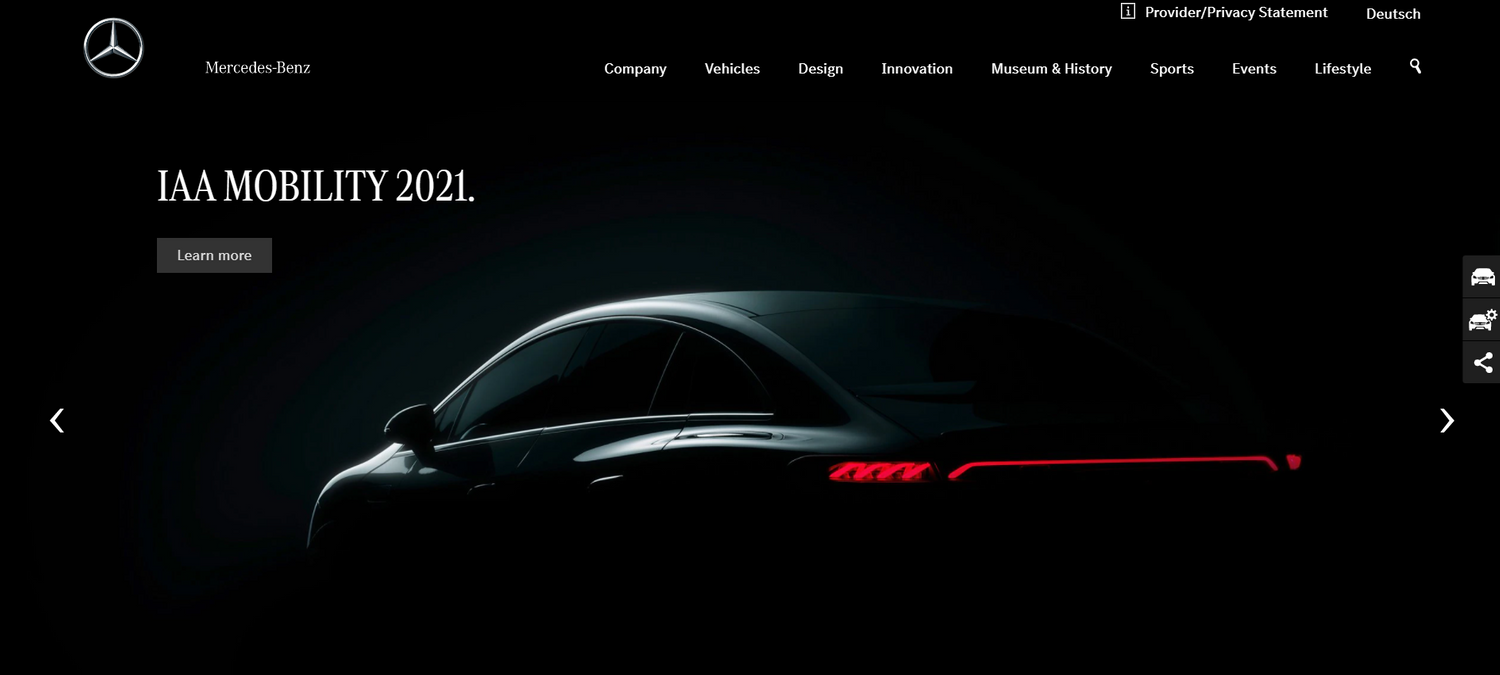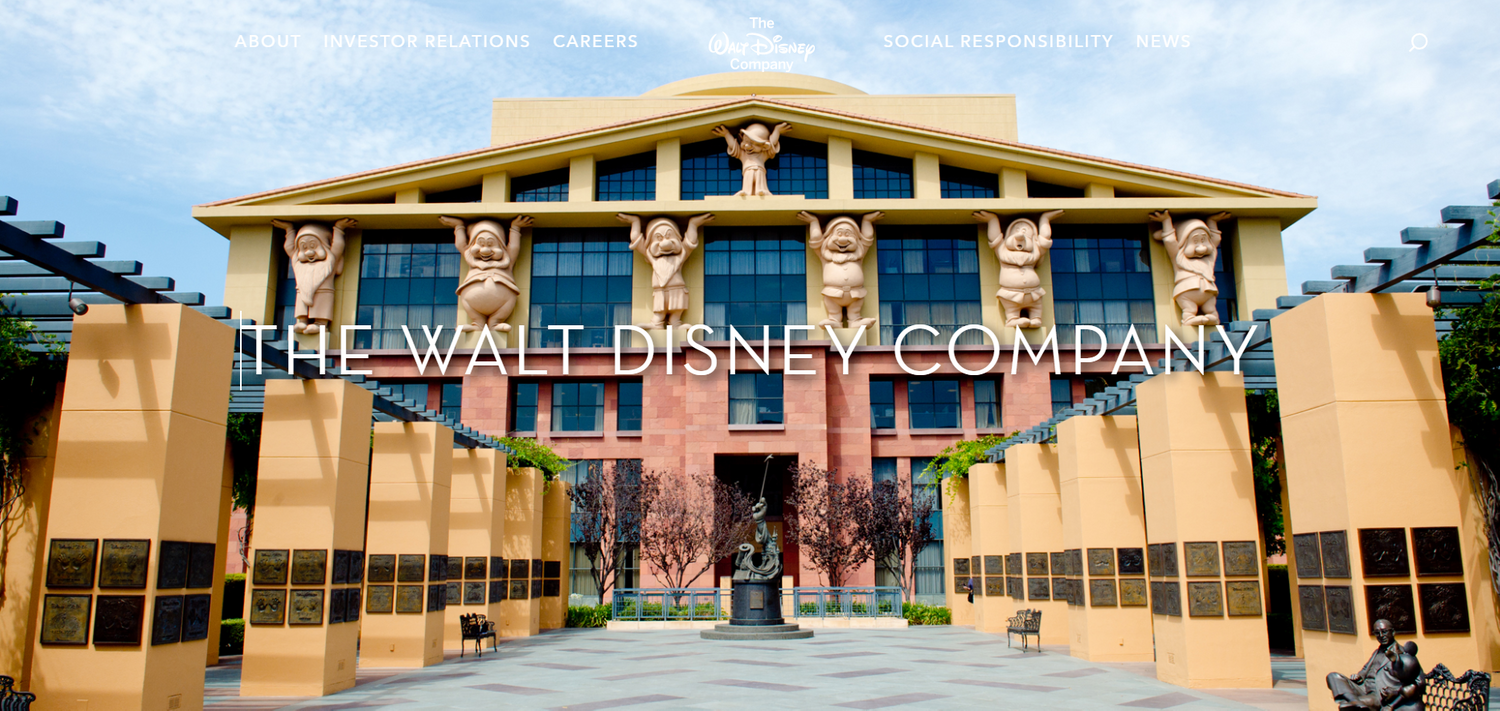 But it is frustrating when you try to learn
WordPress on your own
You spend hours looking up tutorials that are lengthy, confusing, and too technical for you to get started.
You find several possible solutions, every one different than the other, and never know which one is the right one for you.
And, you're fighting an infinite battle, never comfortable with WordPress and never confident to built the website you want.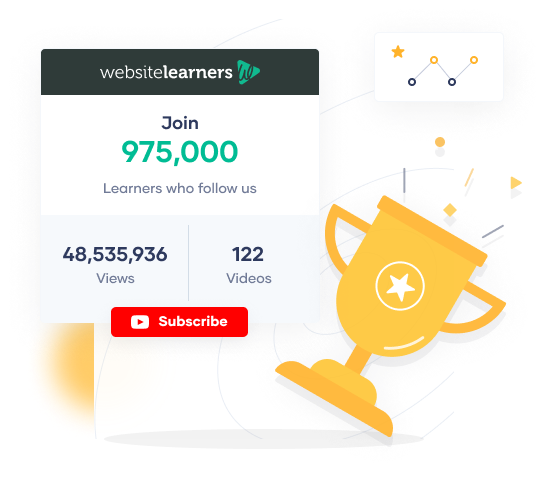 Here At Website Learners, We Have Helped Over 10 Million People Learn WordPress.
In the last five years, over 10 million people have watched our videos on WordPress and built their own website without any hassles.
We are the #1 WordPress channel in the world with over 1M subscribers, for one reason: we know how to teach WordPress easily
So we have took everything we know about teaching WordPress and built the Ultimate WordPress Course for You
The "Make A Pro Website Course"
Created By the Leading WordPress Experts
The Only Course needed to Master WordPress and Build Professional WordPress Websites, In Less than 7 Days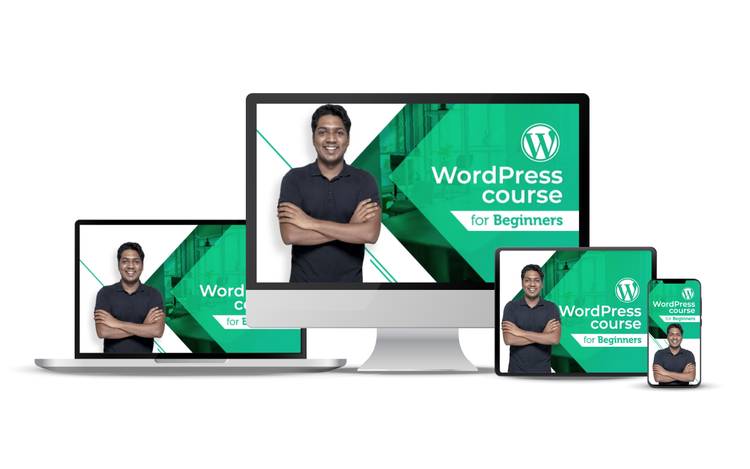 In this course our WordPress expert Bryan will teach you WordPress from Scratch through Short, Focused, & immediately actionable videos
Even if you're a Beginner who haven't used WordPress before, you will be able Master WordPress & Build Professional Websites by following the course videos.
The only prerequisite to join this course is Laptop, Internet, and Coffee!!
Become a WordPress Expert
Here's A Sneak Peek Of What
You'll Learn Inside The Course…
Getting Started
Introduction to WordPress
Different methods to Setup WordPress
Setting Up WordPress On Your PC
Launching a Wordpress Website
How to choose Domain and Hosting
Website Setup and Launch
How to Secure Your WordPress Website
WordPress Basics
Creating Pages and Posts
Themes and Plugins Installation
Configuring Your Website Settings
Designing Your WordPress Site
Understanding Page builders
Creating Responsove web design
Customizing Your Website
Advanced WordPress Concepts
Configuring Advanced Settings
Exploring Themes and plugins
Integrating Google Analytics
Organizing Your Website
Building an Organized Post Structure
User Roles and Comments Moderation
Configuring WordPress SMTP Server
Managing Your Website
Backing up and Restoring Your Site
Adding PDF Files to Your Website
How to Improve Your Website SEO
When you Join this Course, You'll Get
Lifetime Access to the Course (Worth ₹4999)
You can learn the course at your own pace while you build your website.
Exclusive Membership to VIP Community (Worth ₹4999)
You can conenct with website developers from all over the world.
Help from WordPress Experts (Worth ₹5999)
Have doubts when building your website? Our experts are there to help.
But that's not all...
You Also Get
The #1 Premium WordPress Theme Divi, Worth $199(₹14,999) For Free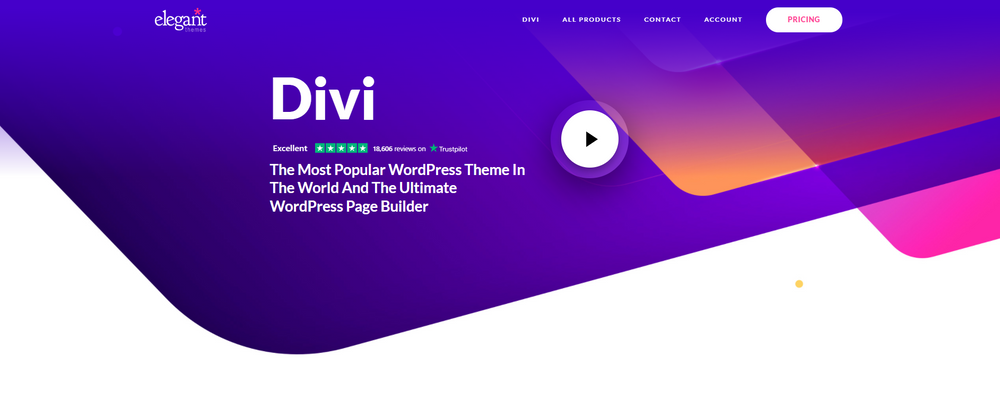 When you join the Make A PRO Website course you'll get a free Lifetime Access for Divi (Worth $199) on a website of your choice.
With Divi Theme, you can:
Get access to hundreds of business website templates that you can use to build your website faster.
Create advanced forms on your website to collect the details of your customers.
Make your website stand out with advanced animations & visual effects.
So, If you want to
Save Months Of Your Time
You don't have to waste months trying to learn WordPress. By joining this course, you will be able to Master WordPress in less than 7 days.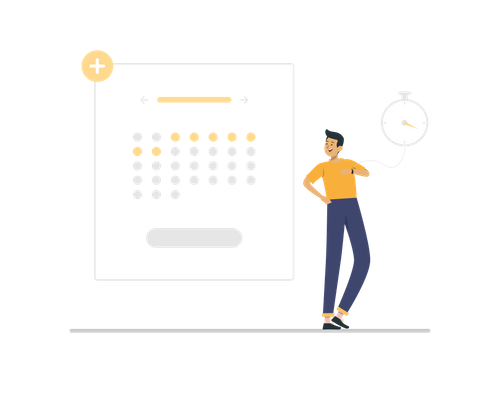 Master the High Paying Online Skill Of 2022
Websites are in high demand now, and it is only increasing every day. So by learning to build one, you will aquire a high paying skill.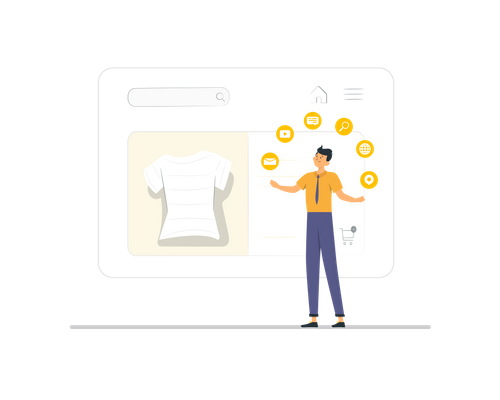 Grow Your Business Online
No Need to hire Developers anymore!! You can build a professional website for your business and establish your online presence.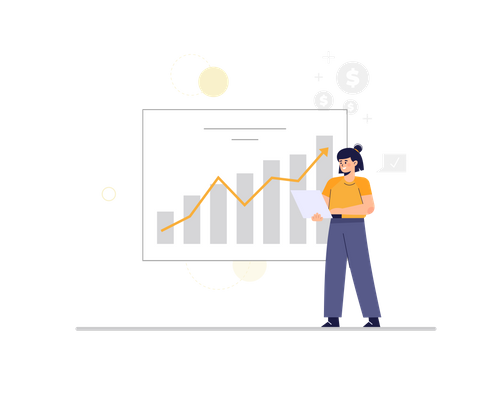 This is the course for you — guaranteed.
We're 100% confident that you'll love this course and become a WordPress expert.
However if you still feel the course is not the right fit for you, you're protected by our
No Questions Asked 48h Money-Back Guarantee.
Join Make A Pro Website Course for only ₹4499 today!
This price is a one-time offer for you.
And it's a whopping 70% discount on the course's price.
You can get instant access to the Make A Pro Website course, as well as a FREE BONUS license for Divi ($199 Lifetime Access!) for just ₹4499 instead of regular course price ₹14,799.
So take the leap right now — and get started building your website in the next 15 minutes.
There is zero risk for you.
You Get Bonuses Worth ₹30,996 When you Join the Course
| Bonus | Worth |
| --- | --- |
| Premium Divi Theme for Your Website | ₹14,999 |
| Help from WordPress Experts | ₹5,999 |
| Exclusive Access to VIP Community | ₹4,999 |
| Lifetime Access to the Course | ₹4,999 |
| Total | ₹30,996 |
Unlock Your 70% Offer
on Make A Pro Website Course
Limited Time Offer!!Hurry up before the Price Increases
Frequently Asked Questions
Do you want to learn WordPress to build any kind of website you want? Then this is the only course you need to take.
View Course
SEO isn't as difficult as you might think. Learn how to start growing organic traffic to your website with our easy to follow video .
Watch Video
Ready to get started?
Sign up for our WordPress Course today!