With the incredible technological advancements happening these days, everything is moving towards the Internet. The same applies to making money. Nowadays, people have started making more money online than the other ways. You can make money on the Internet too if you have an online presence.
There are several ways to build your online presence but a website is always the perfect starting point. And what better way to start a website than using WordPress?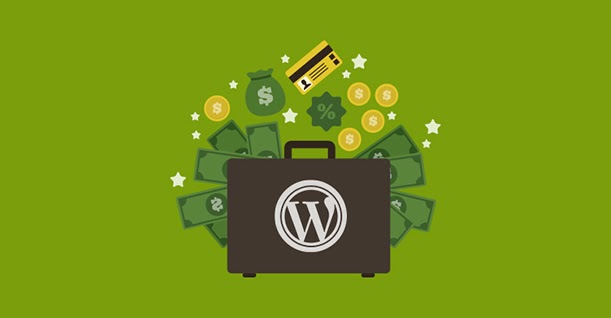 So, before going into ways on how to make money on WordPress, you must have a WordPress website. If you don't have one, you can easily create one with the help of our video tutorial.
Ok, now you have your own WordPress website. But, you will have to ask yourself this question,
I have my own WordPress website, but how to make money on WordPress?
Well, there are two ways you can earn money from WordPress. The first and most common way is to make money blogging on your WordPress website. With money coming from advertisements, affiliate links, and so on, blogs can easily be one of the sources of your WordPress income.
Another way to make money on your WordPress website is to sell your own products and services. You can set up an eCommerce website for your products or sell your own digital goods like Ebooks and exclusive courses.
In this blog, you will learn how to:
How to make money on WordPress
Make Money Blogging
A blog is one of the easiest ways by which you can connect with your audience and let them know about you and your products. It increases customer engagement on your website and differentiates your brand from others. So, you are definitely missing out if you don't have a blog yet. Check our beginner-friendly guide that will help you start a blog in 4 simple steps.
Now let us see some ideas to earn money from blogs on your WordPress website.
Good Old Advertisements
The most common answer for how to make money on WordPress is Advertisements. And the most preferred and easiest way to earn money out of Ads is to use an Ad network like Google Adsense. Ad networks are companies that connect websites to a group of potential advertisers. They act as a bridge between your website and the advertisers.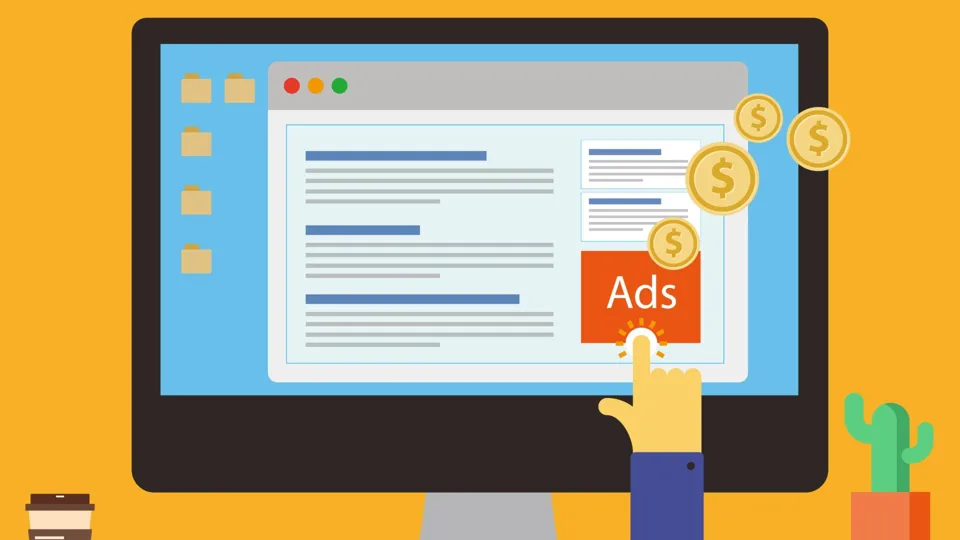 These Ad networks use your website's space to display relevant ads of other businesses. And, with different Ad networks, there will be different advertising models to reward you, like Cost-Per-Click (CPC), Cost-Per-Impression (CPI), and so on. Cost-Per-Click is an advertising model where the advertiser pays you when the Ad gets clicked by the visitors on your website.
Cost-Per-Impression is a model where the advertiser pays you for the number of times the ad gets displayed on your website. Irrespective of the advertising models, these Ad networks are relatively easy to display Ads for beginners starting out on WordPress.
Talking of advertisements, you can also run ads on your Facebook account to increase traffic to your website, and eventually generate revenue. Check our step-by-step tutorial on How to run Facebook ads.
Affiliate Marketing
Affiliate marketing is yet another advertising model where you will promote other people's business products through your blog. In that case, you are the affiliate in the process. The other business you are promoting will provide you with a unique link to advertise their products.
You will be adding the unique link to the blog and other parts of your website. Depending on the number of your visitors who click and buy through that unique link, the business you are promoting will reward you accordingly.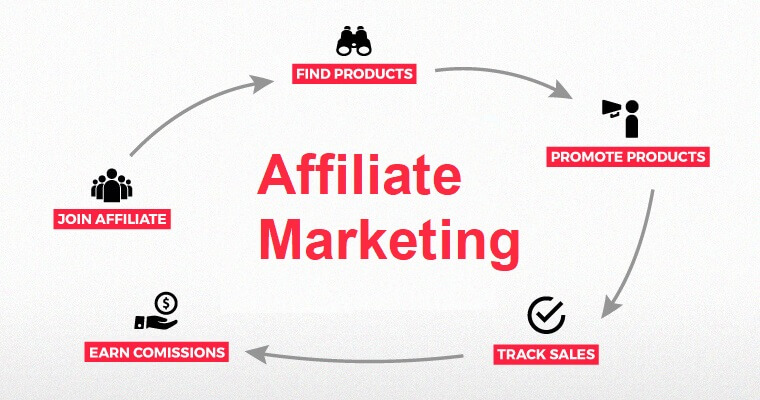 Affiliate links are a great way to make money, not just on your website, but also through your social media profiles. Also, you have the flexibility of choosing from the wide variety of products to promote. And all you need is for people to click on your link and check/buy the product.
In WordPress, managing affiliate marketing has become easier, with the help of plugins available on its market. There are specific plugins available that you can use to add and keep track of how your affiliate links perform over time.
Sponsored Posts
Sponsored posts mean exactly what the name suggests. Posts that are sponsored by other companies. A sponsorship is when a company pays you, the blogger, to talk about and promote their products on your blog.
Sponsored posts can range from as simple as a free product review to a full-length promotion blog that you get paid for. It is crucial for you to take a close look and share your honest opinion when promoting or reviewing a product.
And it is always recommended to disclose to your audience that a particular article is sponsored. Because these little things go a long way. They improve your credibility as a blogger and build a group of trustworthy audiences over a long time.
It is also a good practice to check if the company is willing to provide you with any affiliate links. Because affiliates earn you passive income over the years even after getting paid for the sponsored post.
And sponsored posts are a great way to increase the traffic to your blog as the sponsor of your blog will also help with the promotion. With all the work you put in, you should look to establish your blog by increasing the traffic it generates.
Sell your Products and Services
An obvious way to earn money from WordPress is to sell your own products and services. The ability to sell your products online opens up a lot of business opportunities and more customer engagement. So, let's find some ways on how to make money on WordPress selling your products.
Your Own Online Store
The traditional way of making money is to sell your products to people. Let's assume you are a business owner running several physical stores. You need to ask yourself,
I'm a physical store owner, so how to make money on WordPress using my business?
Well, there is this perfect opportunity to expand your business worldwide, using an eCommerce store. An eCommerce store is similar to that of a physical store, except that it is open 24/7 and serves customers from all around the world.
By 2040, around 95% of all purchases are expected to be via eCommerce.
And with WordPress, creating an eCommerce website has never been easier. There are a lot of eCommerce-specific plugins, and you can also make use of other plugins for specific features like Inventory maintenance and shipping which are essential for an eCommerce business.
To get started, check our video tutorial on How to create an eCommerce website on your own.
Create and Sell Digital Products:
Selling online doesn't necessarily mean selling your physical products online/delivering your physical product to your customer. You can also sell entirely digital products, like Ebooks, Courses, and guides.
The Internet provides us with a lot of opportunities, with which we can learn any new skill at our own leisure. With more and more people eager to learn something new every day, it is time for you to extend your share of knowledge to the online world and add value to other people's lives.
You can start by creating a simple Ebook on the subject matter of your expertise. You can even start off by compiling your popular blog posts to an Ebook. Creating Ebooks have become relatively easy over the years with the WordPress plugins.
And if more and more people love your Ebook and want to learn more from you, an online course is the way to go. You can use your expertise to compile a complete online course that you can charge a premium. If your audience finds value in your content, they are most likely to purchase the course.
Selling Ebooks and courses can serve as an extra source of income, that will generate revenue for you over time, as more and more people enroll in or download your product.
Exclusive Member-only Content
If you are creating content for quite a while now, it is quite possible for you to have a loyal audience. So, having an area of expertise and putting regular content can easily be monetized. You can start by creating a Members-only content exclusive for your most loyal visitors.
You can create Memberships where a piece of content is limited for casual visitors and only available for your members. Having memberships prove that people trust you and your content. This goes a long way in improving your credibility and thus increasing your sales.
Creating and maintaining a successful membership plan can be time-consuming, as you need to produce content on a regular basis. But it's all worth in the end as you have money coming in monthly/yearly in the form of renewals.
And as always, WordPress makes it easy for you as they have a repository of Membership specific plugins for you to use on your website.
Freelance Services
Freelancing is the answer to that extra income you want to generate apart from your mainstream business. Based on your skillset and level of expertise, you can offer paid services for Content writing, website creation, and so on.
That said, freelancing requires a level of expertise as other people pay you for the services you provide. You need to have several years of practice and should know your way around WordPress in order to provide freelance WordPress services.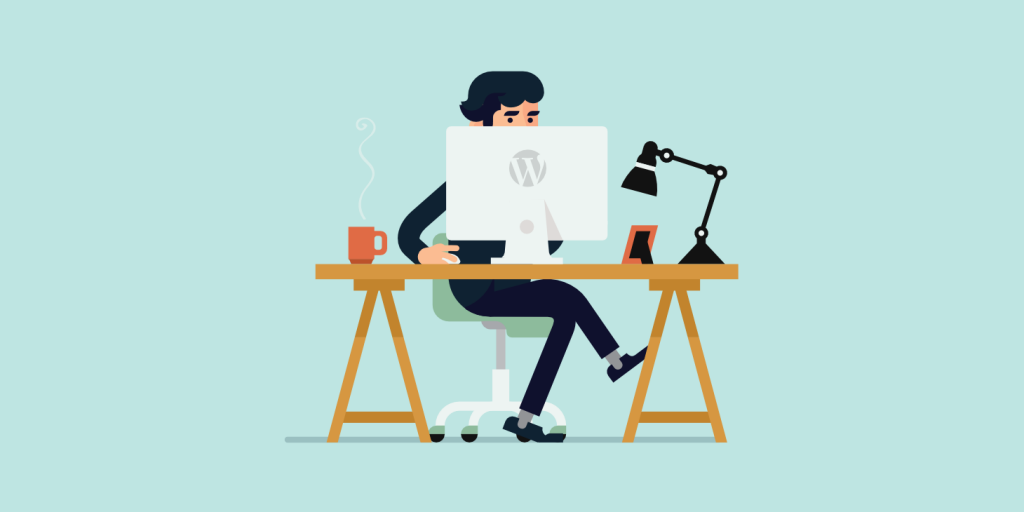 Provided you have years of WordPress experience, you can help people create their WordPress websites. With ample technical knowledge and a fair idea of design, you can make money on WordPress building websites.
In order to excel in freelancing, it is always recommended to have your own website where you display all the testimonials which make you a potential hire.
Conclusion
So, there you have it! A list of ideas on how to make money on WordPress. There are even more opportunities left out there to monetize your WordPress website. The hardest part of implementing any idea is starting it. You are halfway there if you start implementing and experimenting with ways to earn money from WordPress.
A good, well-structured, and responsive website plays a major part in bringing all these ideas to reality. Without question, a website is the perfect starting point on your WordPress journey. But, over time, you also need to learn how to design, customize, and maintain the website all on your own.
It is crucial that you learn every single aspect of customizing and maintaining a WordPress website. Because by doing so, you will have full control over the look and feel of your website. That way, you will not be dependent on a WordPress developer and won't be spending money on something you can do by yourself.
But learning WordPress all by yourself can take up a lot of time and effort. So, to help you with the journey, we have designed an entire WordPress course that teaches you everything you need to know about WordPress in less than 7 days.
Check our Make a Pro Website, a well-structured course where even with no prior knowledge, you can go on to Master WordPress and make money with your website.
Enroll and master WordPress in no time.
Frequently Asked Questions (FAQs)
Can I earn money from WordPress?
Yes. Before earning money, you first need to create a WordPress website with solid content that drives organic traffic on its own. By doing so, the process of earning money becomes easier. After that, you can make money through ads, affiliate links, and even start your own online store.
How many views do you need to make money on WordPress?
It's not practical to give a specific number as several factors come into play in making money with WordPress. However, you need to focus on the content and make sure it drives more and more organic traffic in the long run. Because, better the organic traffic, the more views your website will get.
What are some ways to make money on WordPress without Google Adsense?
Apart from ads, one of the easiest and beginner-friendly methods to earn money on WordPress is through affiliate marketing. Instead of placing ads on the website, you can start promoting other company's products through affiliate links and earn money.
Another way to make money is to write paid reviews and sponsored articles for other products through blogs.
What is the most common mistake when trying to make money on WordPress?
The most common mistake many website owners make is solely focusing on selling a product/service, and not focusing on adding value to the end-user. The value you add to the customers will bring in more and more traffic, and will eventually make money.
Another common mistake with most people is not being patient with the process. They want to start earning from day one which is not quite practical.
Can I earn through a free WordPress website?
Yes, but it's not that easy and effective as earning through a paid WordPress website. First things first, with a free website, you may not be able to get approval from Google to place ads. And also it's quite hard to get approved by affiliate programs for affiliate marketing.
So, it is recommended to upgrade to a paid plan with a custom domain name to start earning from the website.
Learn the Top 5 ways to monetize your website