Are you planning to create your own WordPress eCommerce website?
But not sure what WordPress eCommerce plugins to include in your website?
Well, with the hundreds of WordPress eCommerce plugins available, choosing the right plugins for your website can get quite overwhelming.
That is why we have curated the list of the 15 best WordPress eCommerce plugins for your website.
These plugins can add unique additional features and functionality to your already existing WordPress website. They provide a variety of features ranging from as simple as creating a contact form to product shipment and delivery.
"WordPress powers 22% of the top 1 million eCommerce sites in the world"

Source
Table Of Content
Though essential, plugins are only a part of the big picture. Before diving into the world of plugins, let's first take a look at what it takes to make a good eCommerce website.
What makes an eCommerce website?
To start an eCommerce website, you will need the best web hosting provider because e-commerce website consists of a lot of images and other resources. So, You will need good hosting to improve your website speed, ensure data security and get quick customer support.
If you are only starting, it may not be wise to spend a fortune on hosting, so we recommend you use Web Space Kit. It is the fastest WordPress hosting in India and comes with a Free domain and Free Business Email. They also provide reliable uptime and high security, all at an affordable price.
If cost is not an issue and you want the best performance for your eCommerce store, then we recommend using a premium WordPress hosting provider like Kinsta.
With hosting and domain set, now you need to start customizing your website. You will need a theme to kick start things. Themes alter your website's design and have an impact on the look and feel of your website.
There are plenty of options available, but if you need an entire bundle that includes the theme and page builders, we recommend you use Divi. They are highly flexible and make it easier for beginners to understand.
On the other hand, if you only need a theme to start with, you can begin with Astra. Once you get the Astra theme, it becomes relatively easy to build upon it using page builders plugins. Or you can download our Ebook to know the best themes for your website.
For a detailed step-by-step tutorial on building an eCommerce website, check our video on How to Make an eCommerce website.
Plugins go hand-in-hand with themes to enhance your website. So, it's like you need to choose the theme based on how you want your site to look, and then use plugins to add the necessary features. But, of the thousands of WordPress eCommerce plugins, which ones should you install on your e-commerce website?
What are the best WordPress eCommerce plugins?
Be it a fully digital store that focuses on selling digital files, or a physical business that requires shipping, several WordPress eCommerce plugins can help you accomplish the same thing.
So, Is there any definite set of plugins that will create wonders on your eCommerce website? No, there is no particular list, but there are some plugins you need to have before kick-starting your eCommerce journey. So, of all the WordPress eCommerce plugins, these are some of the best which we believe will elevate your eCommerce website:
Must-use plugins to set-up your online store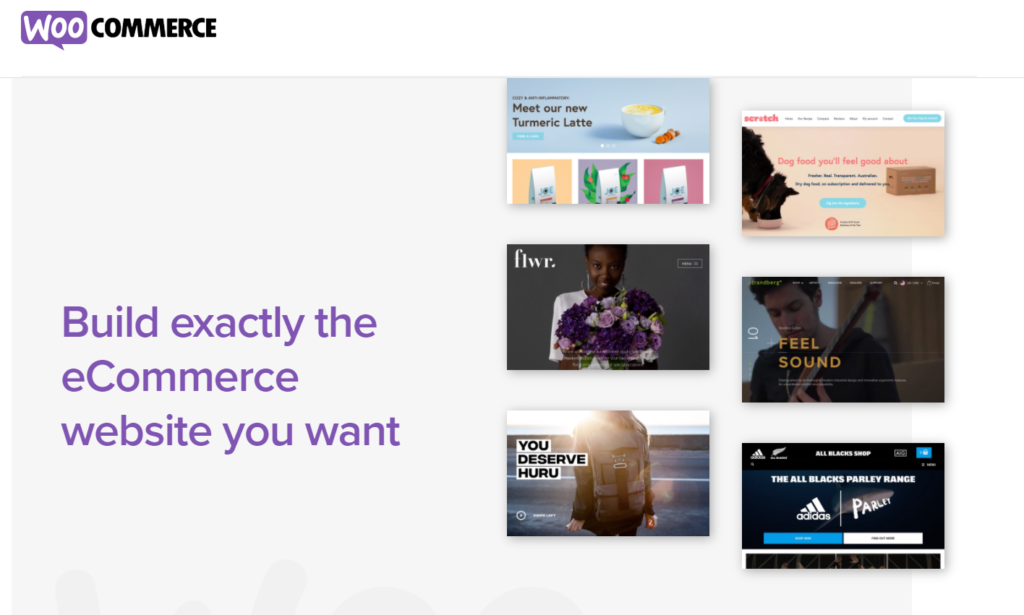 If you are anyway related to the eCommerce world, you might have already heard of WooCommerce. WooCommerce is one of the most popular WordPress eCommerce plugins that can help you with a full-fledged eCommerce website.
Features:
WooCommerce allows you to set up an eCommerce website to sell both physical and fully digital products and works seamlessly regardless of the type.


Since it is acquired and owned by Automattic, the team behind WordPress, there are a lot of compatible add-ons and themes available.
"According to the latest study, 93.7% of all WordPress eCommerce websites use the WooCommerce plugin"

Source
WooCommerce is also growing in popularity because of its scalable nature. The ability to cope up with the increasing demands and provide better results makes it one of the most recommended eCommerce plugins.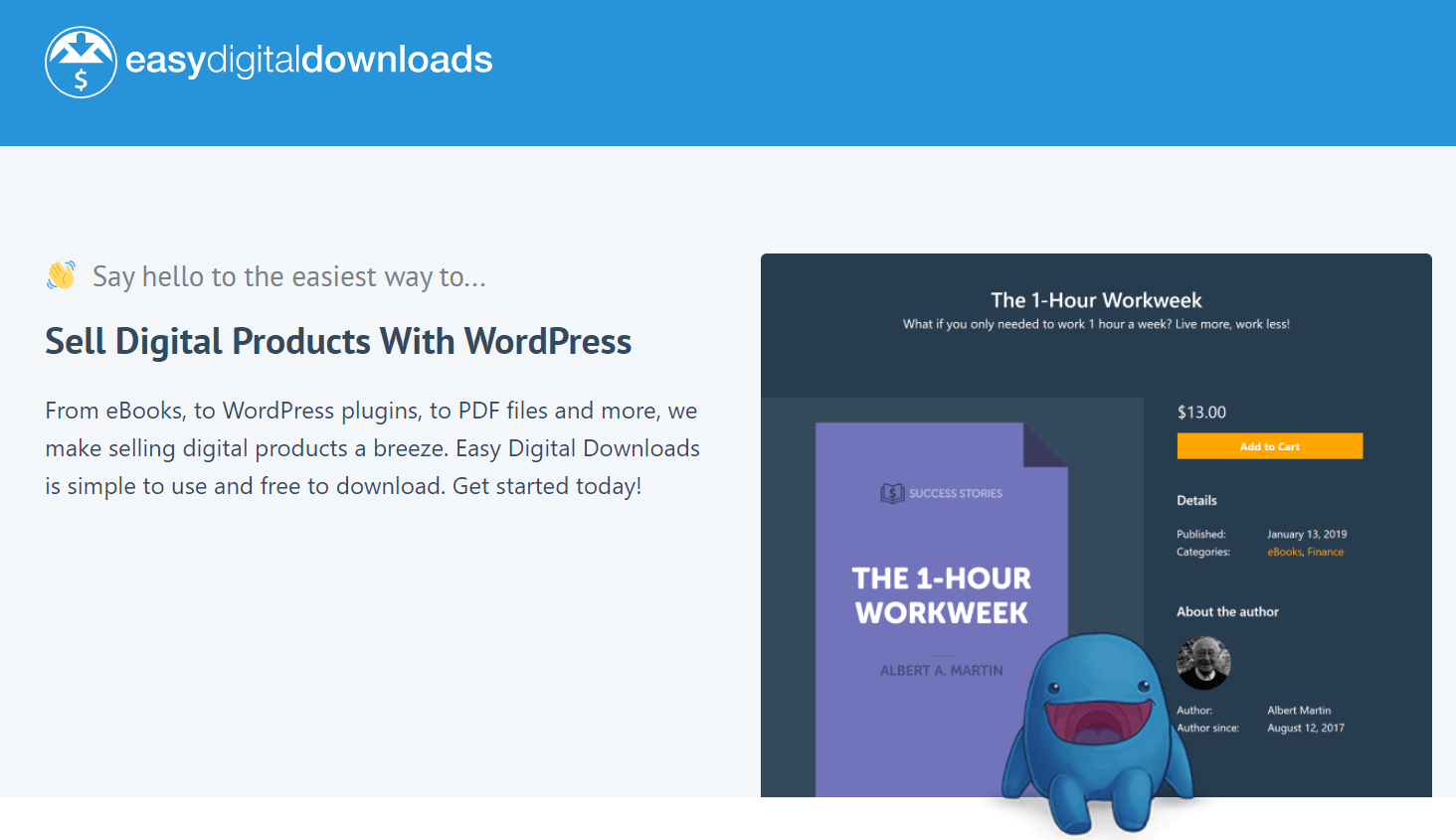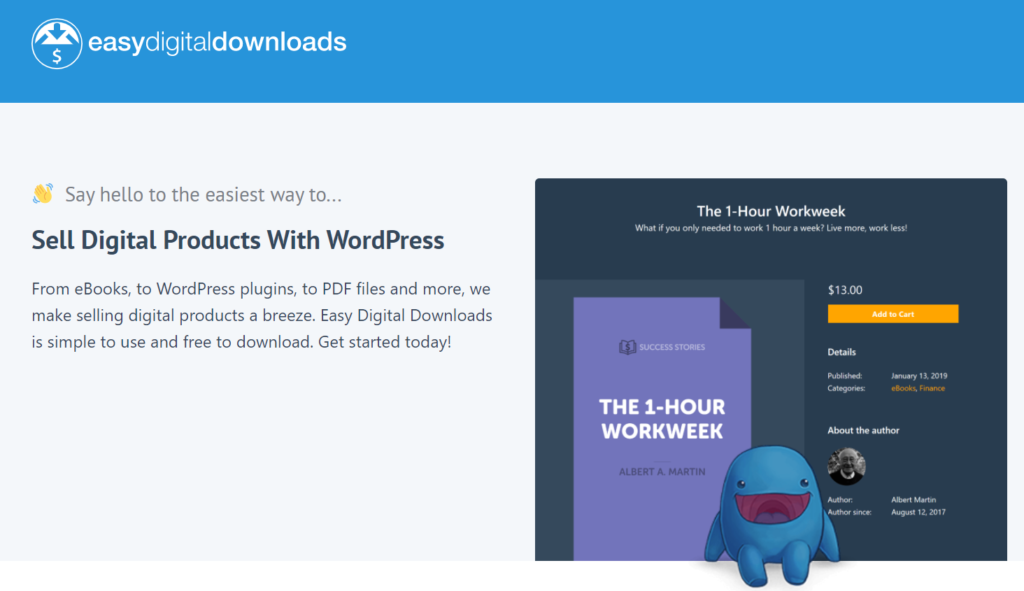 Easy Digital Downloads (EDD) is another popular eCommerce plugin similar to WooCommerce, but there is one thing that sets them both apart. EDD, as the name suggests, is more focused on selling digital goods/products, unlike WooCommerce that helps with both online and physical stores.
Features:
Easy Digital Downloads specializes and focuses more on selling digital goods, but over time they have evolved in helping physical stores too. For an eCommerce website only selling digital goods, one should never look beyond EDD.


It is super easy to use and supports loads of extensions for payment, marketing, and other services.


For a fully digital store that will need not shipping, a plugin like WooCommerce may seem intimidating and won't be used to its fullest potential. So, EDD should be the first choice for such fully digital stores.
User Experience Plugins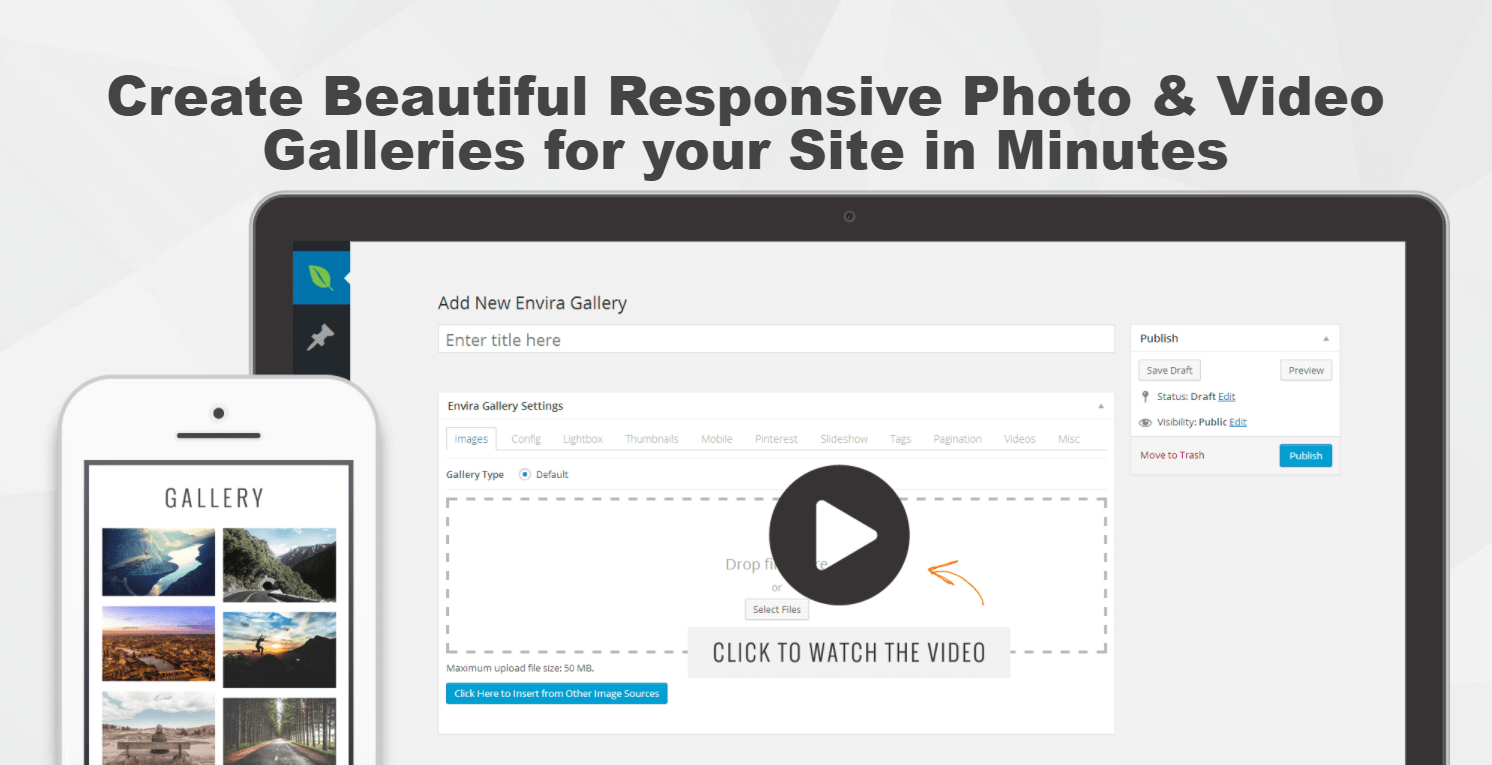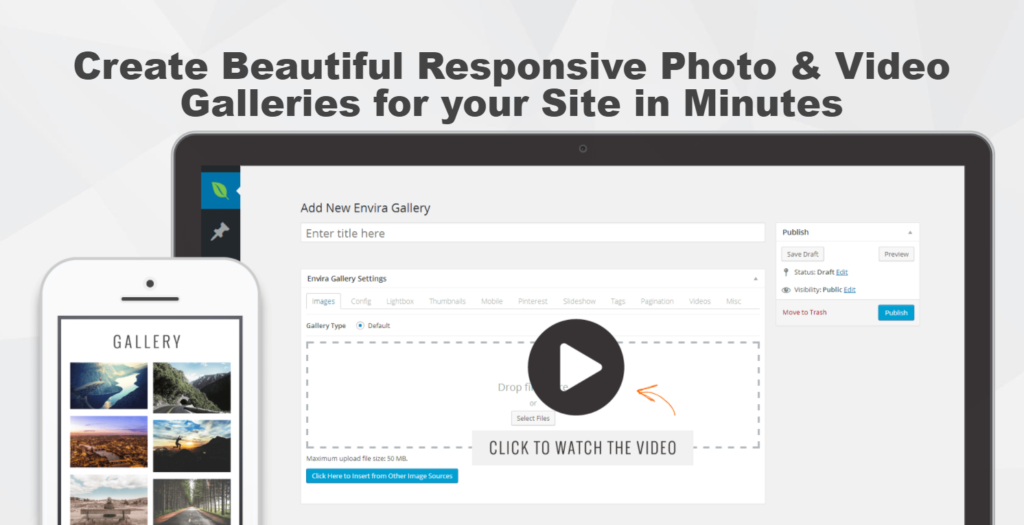 To have a beautiful and responsive gallery should be one of the most important goals of any eCommerce store. But WordPress has a built-in gallery, why should I install a separate plugin? Well, the built-in one is quite basic, so to have a more responsive and organized gallery, you need a separate plugin for the gallery.
Features:
Envira Gallery is a user-friendly gallery plugin that helps you build a fast, responsive gallery using drag-and-drop. A responsive and clean gallery plays a crucial part in the transaction and helps provide you with a potential customer.


At the same time, the more the pictures, the more time it takes for your website to load. But that's where Envira gallery shines, providing faster load time even with a high volume of images. They optimize your gallery to ensure that it doesn't cause any interference to the website load time.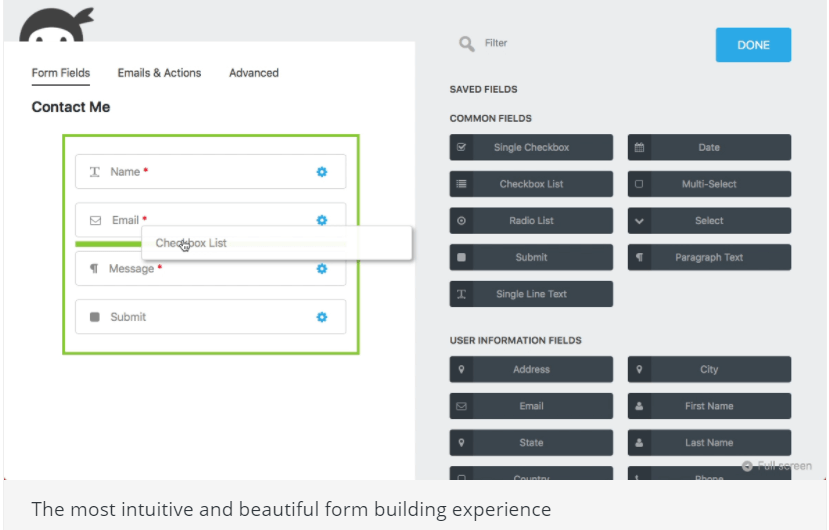 Ninja Forms is a user-friendly contact form builder plugin for your eCommerce website. Nowadays, almost every business already has a contact form on their website. But Ninja Forms lets you create beautiful forms with a lot of customization options.
Features:
Ninja Forms helps you create contact forms with easy drag-and-drop building blocks.


Not limited to contact forms, Ninja Forms also help you make registration forms, application forms, and even payment forms.


Without any prior coding knowledge, you can build Forms with the standards of a professional developer.
To help you get started, we have made a detailed tutorial on How to create a Contact form on your WordPress website.
Sales Plugins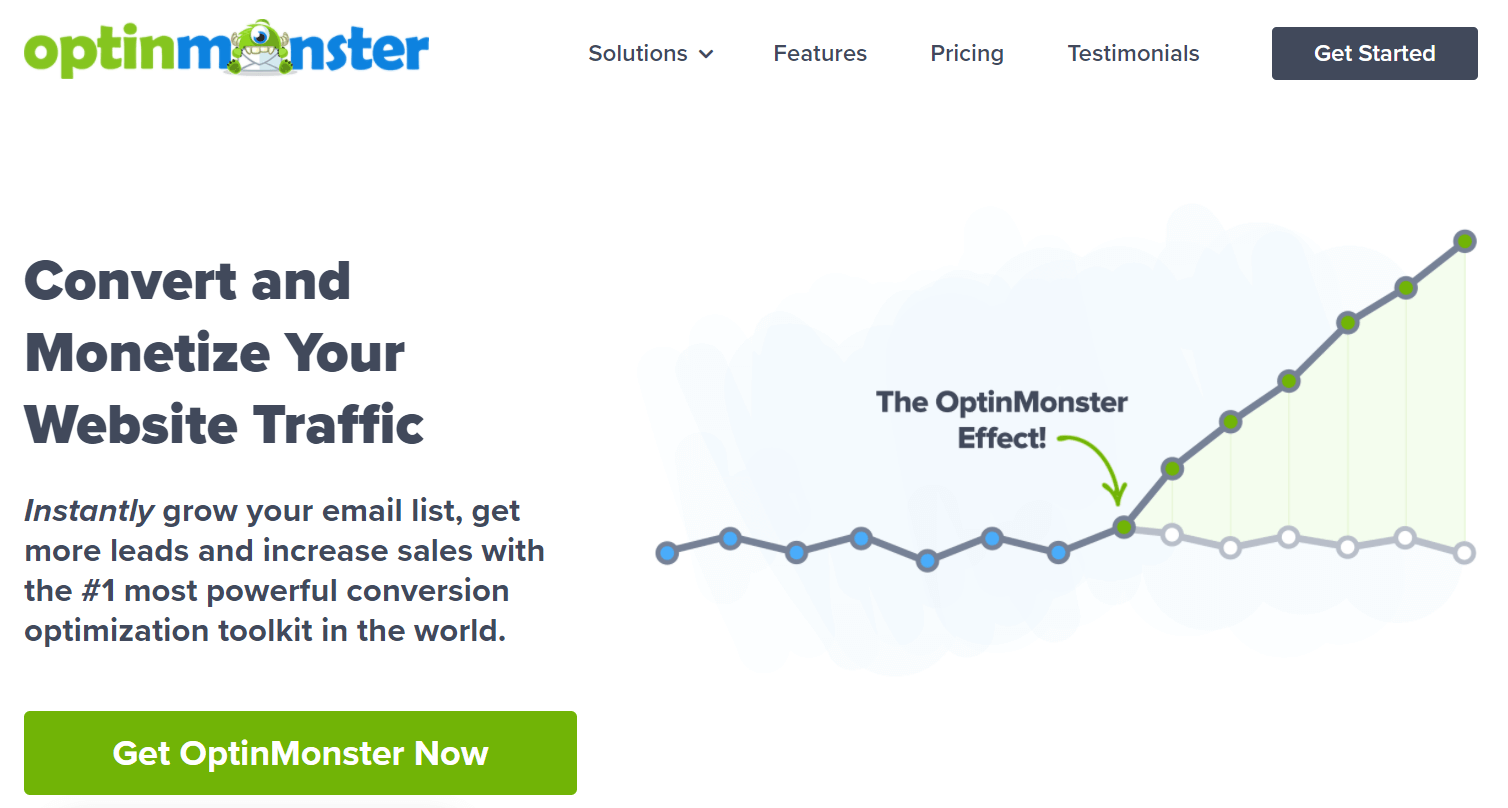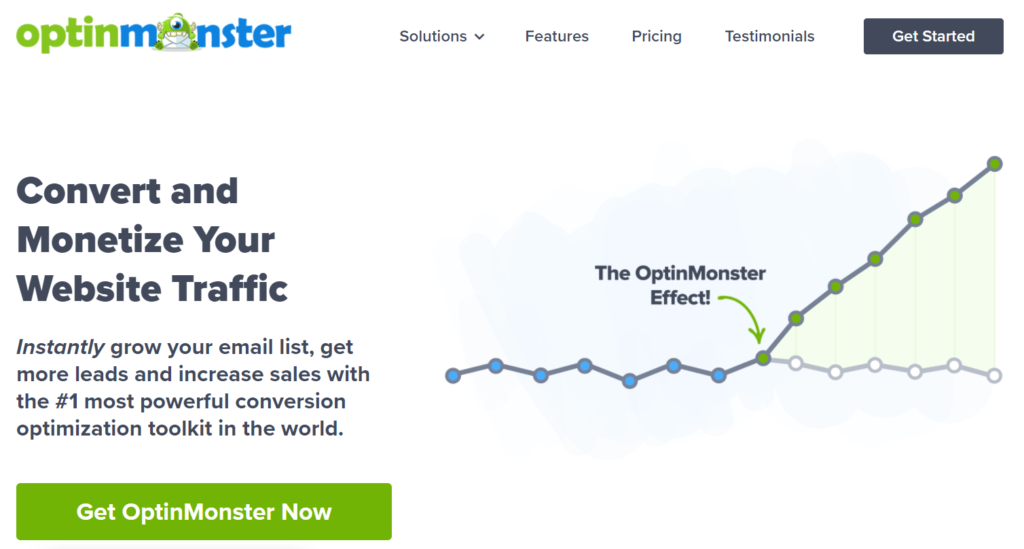 OptinMonster is a popular lead generation and conversion plugin for your eCommerce website. Opt-in is when the customers show interest in the products and subscribe to some way of communication with the business, usually emails.
Features:
OptinMonster helps improve your conversion rate, which is to convert casual visitors to email subscribers.


It generates leads and produces conversions from the traffic you already have on your WordPress website.


Apart from this, they also help you build custom drag-and-drop forms and manage all opt-ins from your dashboard.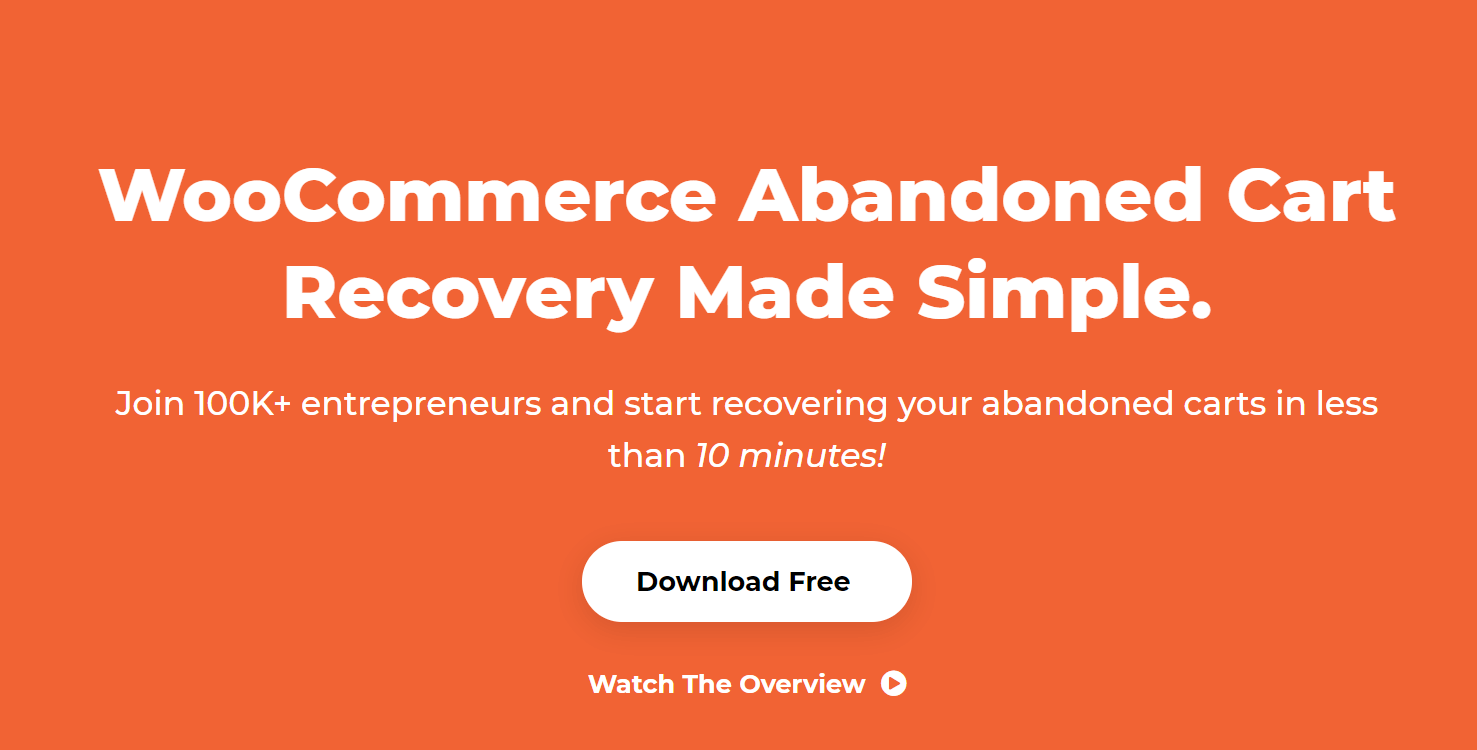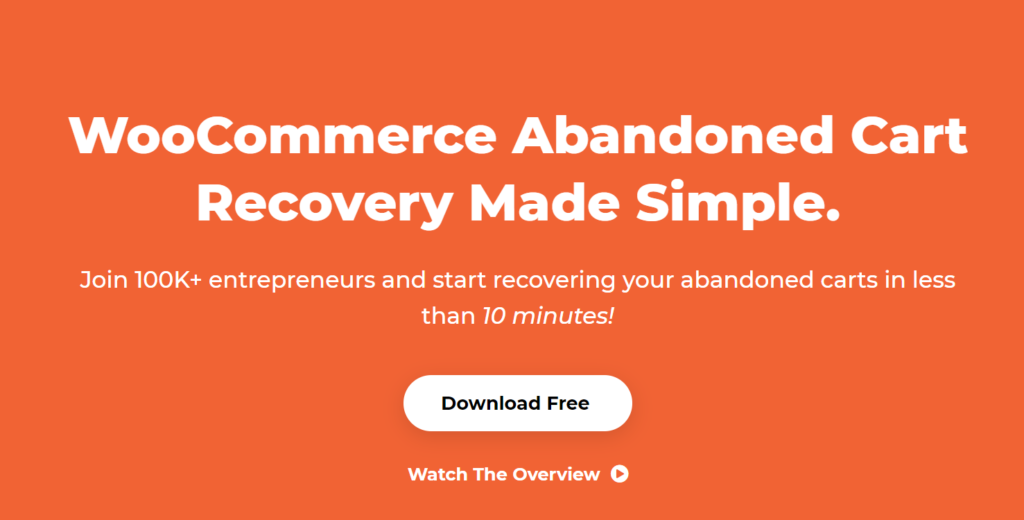 An eCommerce purchase is complete only when the product added to the cart eventually gets purchased by the customer. But when a product ends up abandoned in the cart without a completed purchase, it is termed as Cart abandonment.
The most common reason for customers to abandon the products in the cart is the extra charges that add on to the original price. Also, a complex checkout process has a high chance of cart abandonment.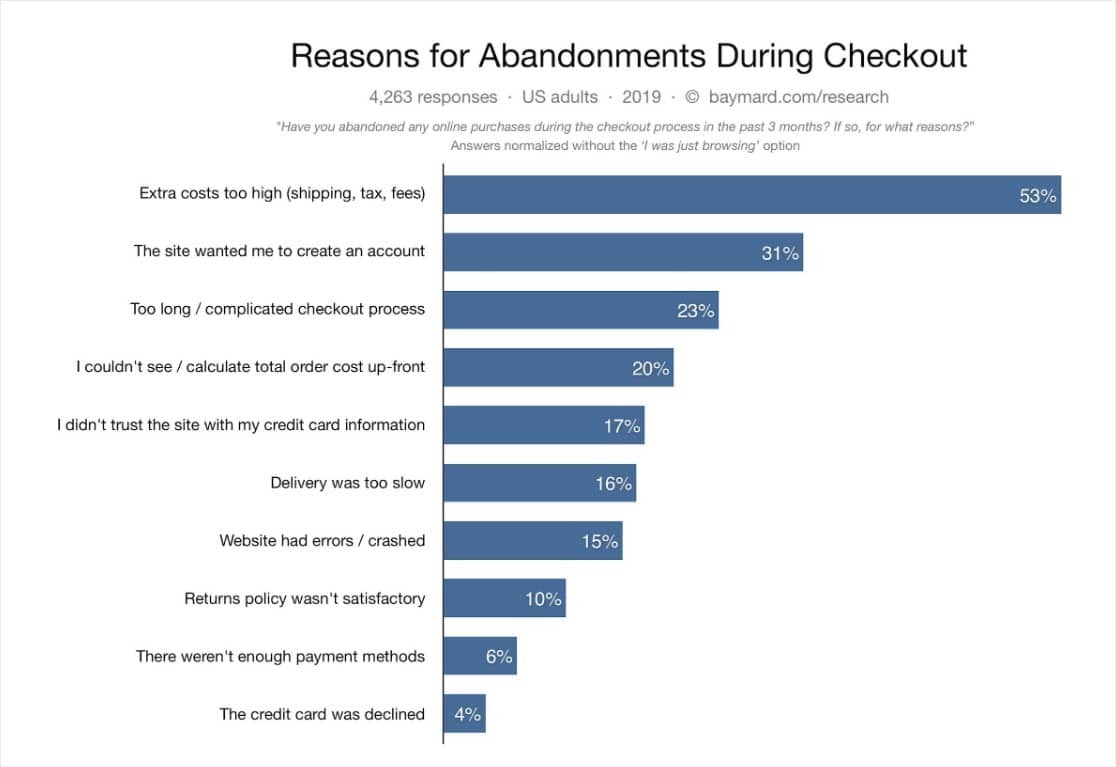 Cart Abandonment Recovery is a tool that identifies the customers who abandon the cart and helps in the process of making these incomplete purchases complete.
Features:
This eCommerce plugin, once set up, automatically sends emails to your customers to remind them about the abandoned cart.


You can send as many reminder emails you want, even providing the customers with a special discount, tempting them to complete the purchase.
Inventory and Shipping Plugins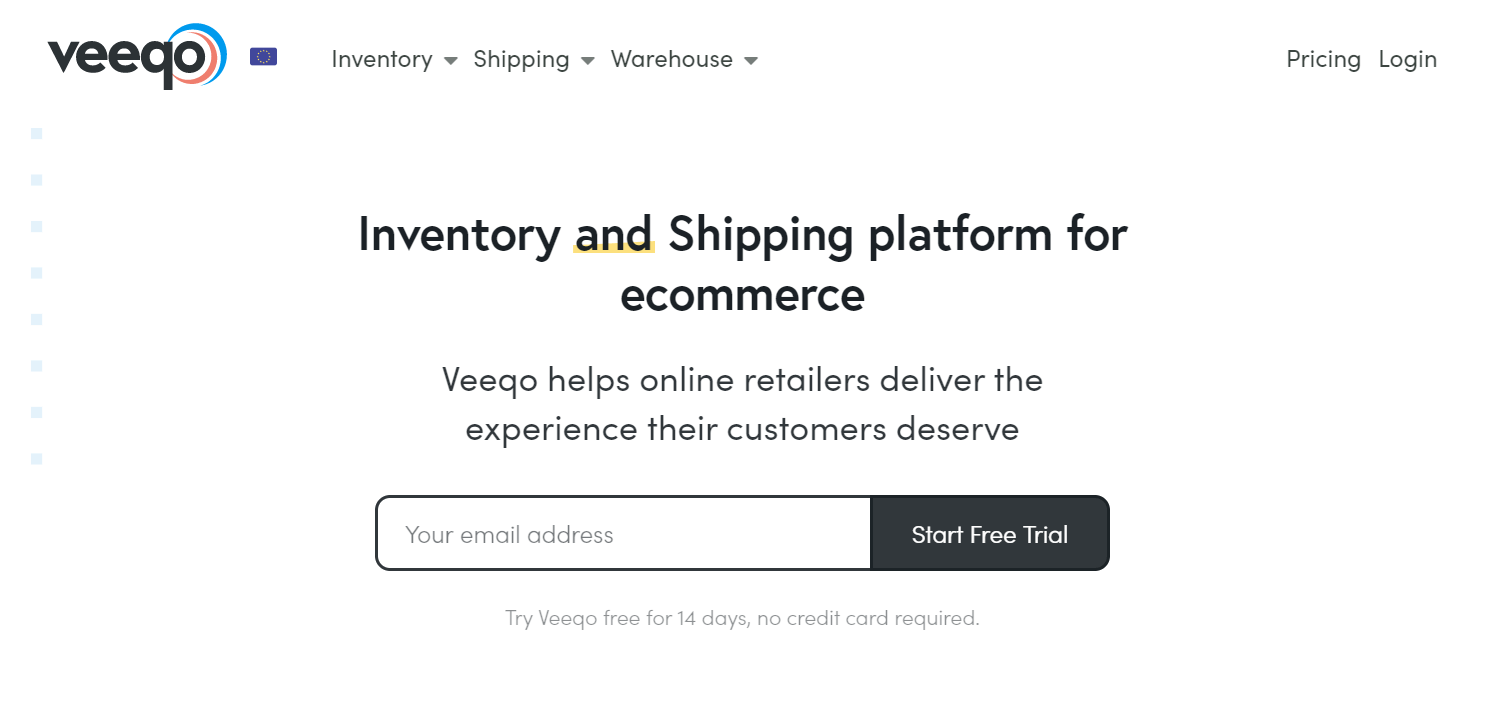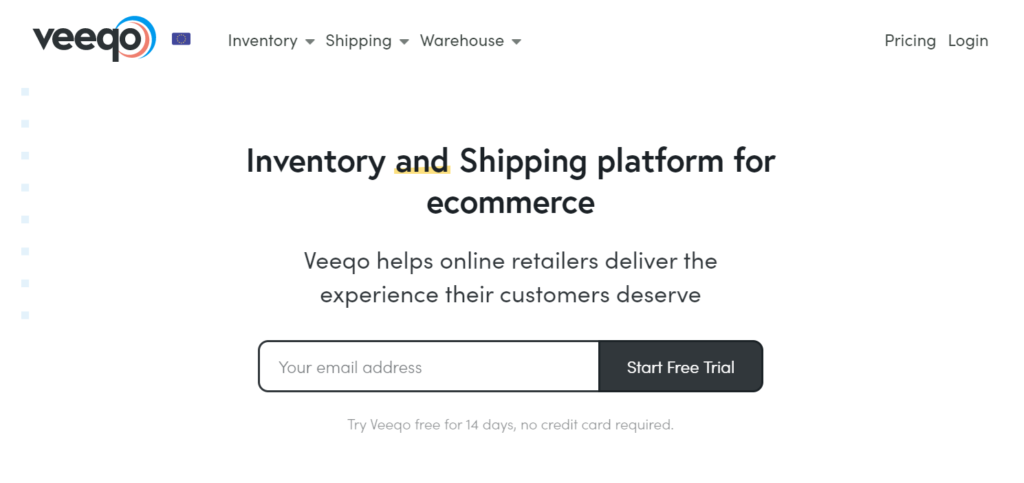 How would you like to operate and manage all of your sales channels from a single place? Veeqo is an Inventory management plugin that helps eCommerce owners keep track of their products across multiple channels like Amazon, Shopify, etc.
Features:
Veeqo helps in the process of shipping products to customers by keeping track of all your shipments from one place. It also provides your customers with a custom mail regarding the tracking of the shipment.


It also has a dedicated app that makes it possible for business owners to manage all their inventory and shipping from the convenience of a smartphone.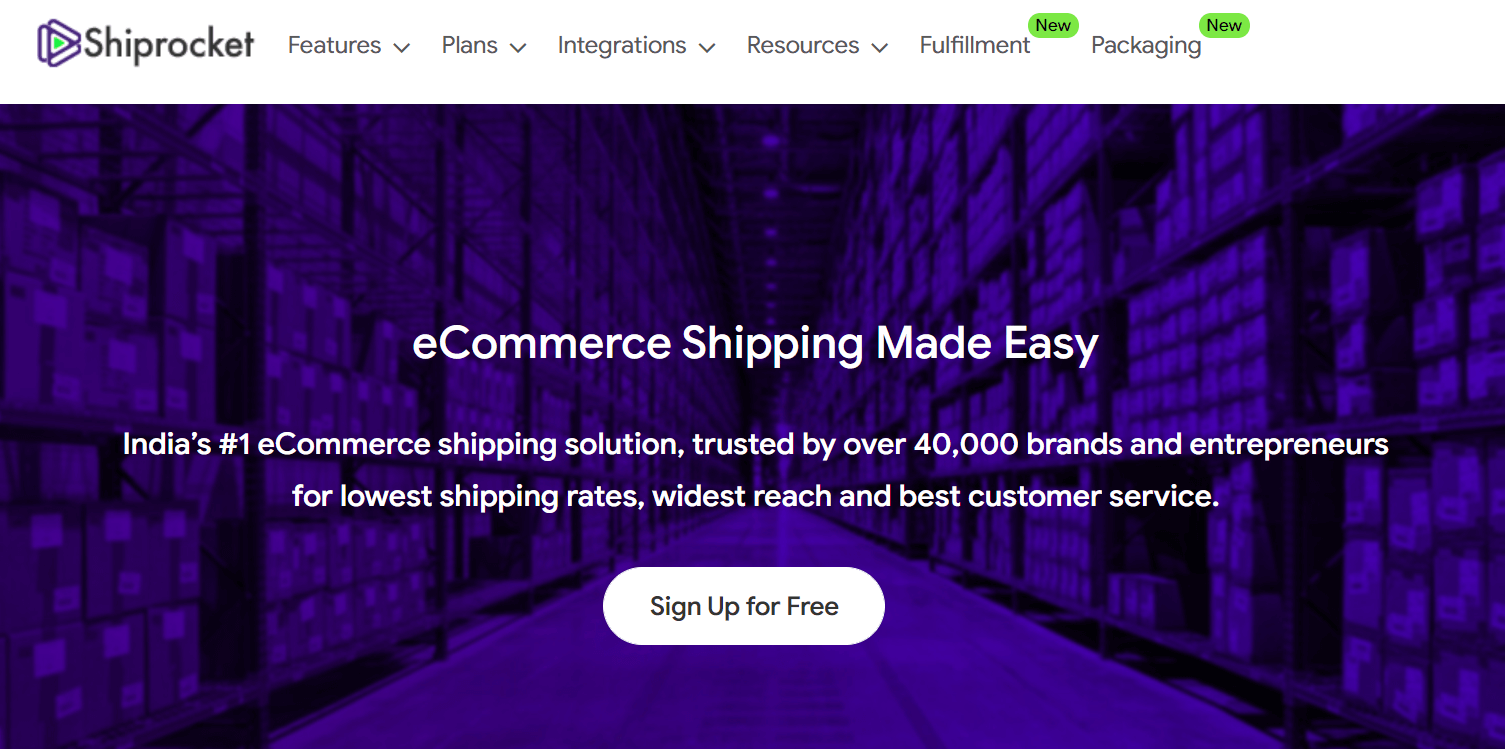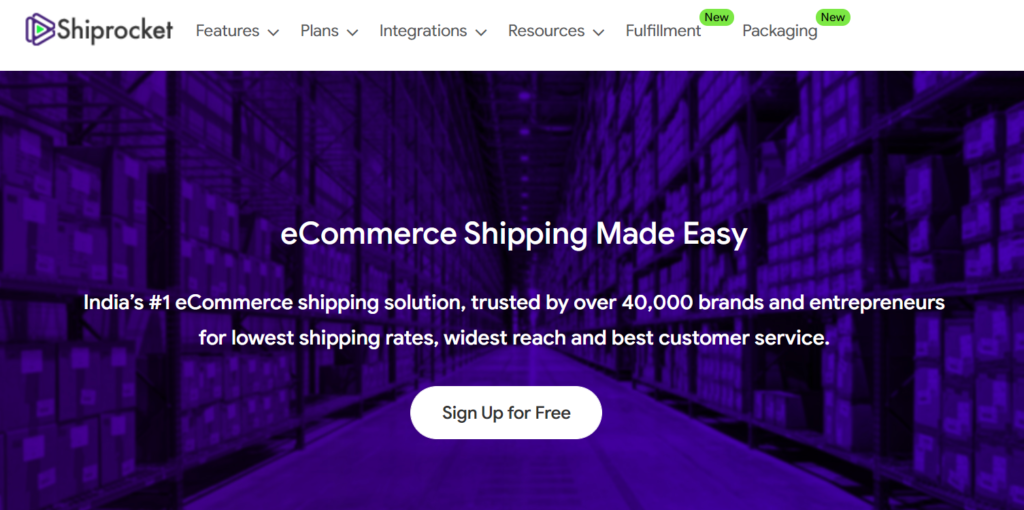 ShipRocket is a shipment tracking plugin that provides you and your customers with the shipments' information. In case you need a dedicated plugin to help you with all the inventory and tracking of shipments, ShipRocket is the answer.
Features:
ShipRocket provides the customers with a dedicated tracking page that gives them regular shipping updates for each shipment. ShipRocket operates in more than 220 countries worldwide, with shipping to 26,000+ pin codes in India alone.


It lets you monitor all of the shipments from a single dashboard and also has the capability to auto-import products from the WooCommerce website. And it also notifies you and your customers regarding the progress of the delivery, and thus paves the way for a smooth checkout process.
To get started, check our detailed video tutorial on how to Ship products in India using Shiprocket.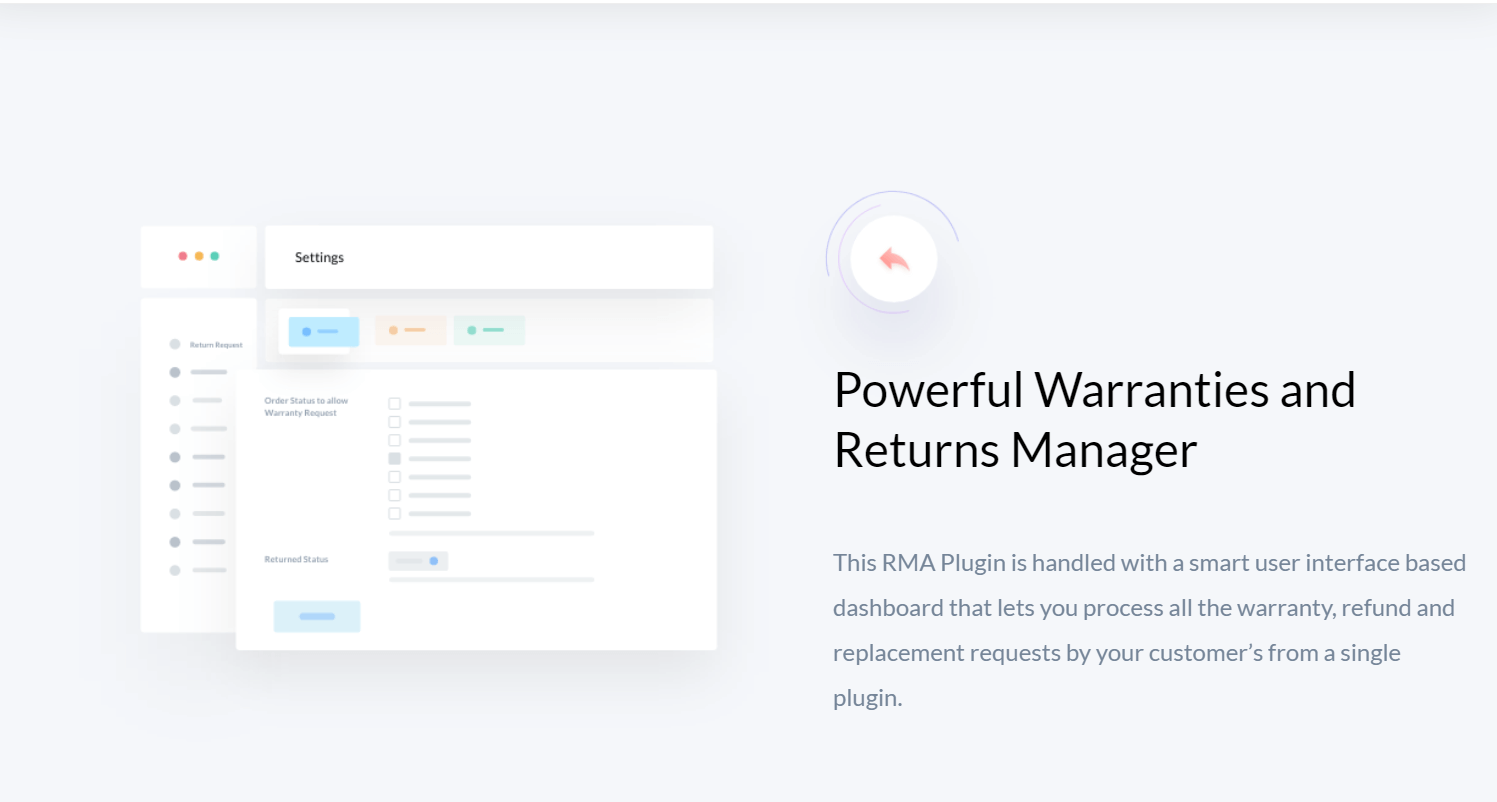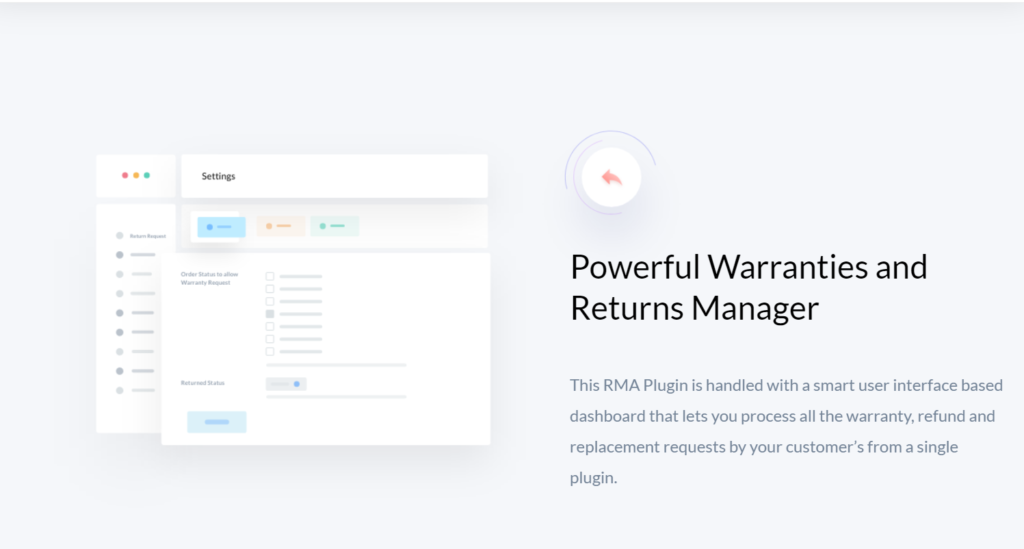 There are times when your customers tend to return or replace the product after days of purchase. Product returns, replacements, and refunds are day-to-day practices in the eCommerce world.

Return and Warranty management system is an eCommerce plugin that specializes in managing all of your customers' return requests and warranty information.
Features:
It helps you to keep track of product return requests and also change the warranty information of products from a single dashboard.


A business, especially an online store, needs to be transparent about the whole process. So, with a simple interface, Return and Warranty management system can help you change the warranty information, process all the return, refund requests.
Social Plugins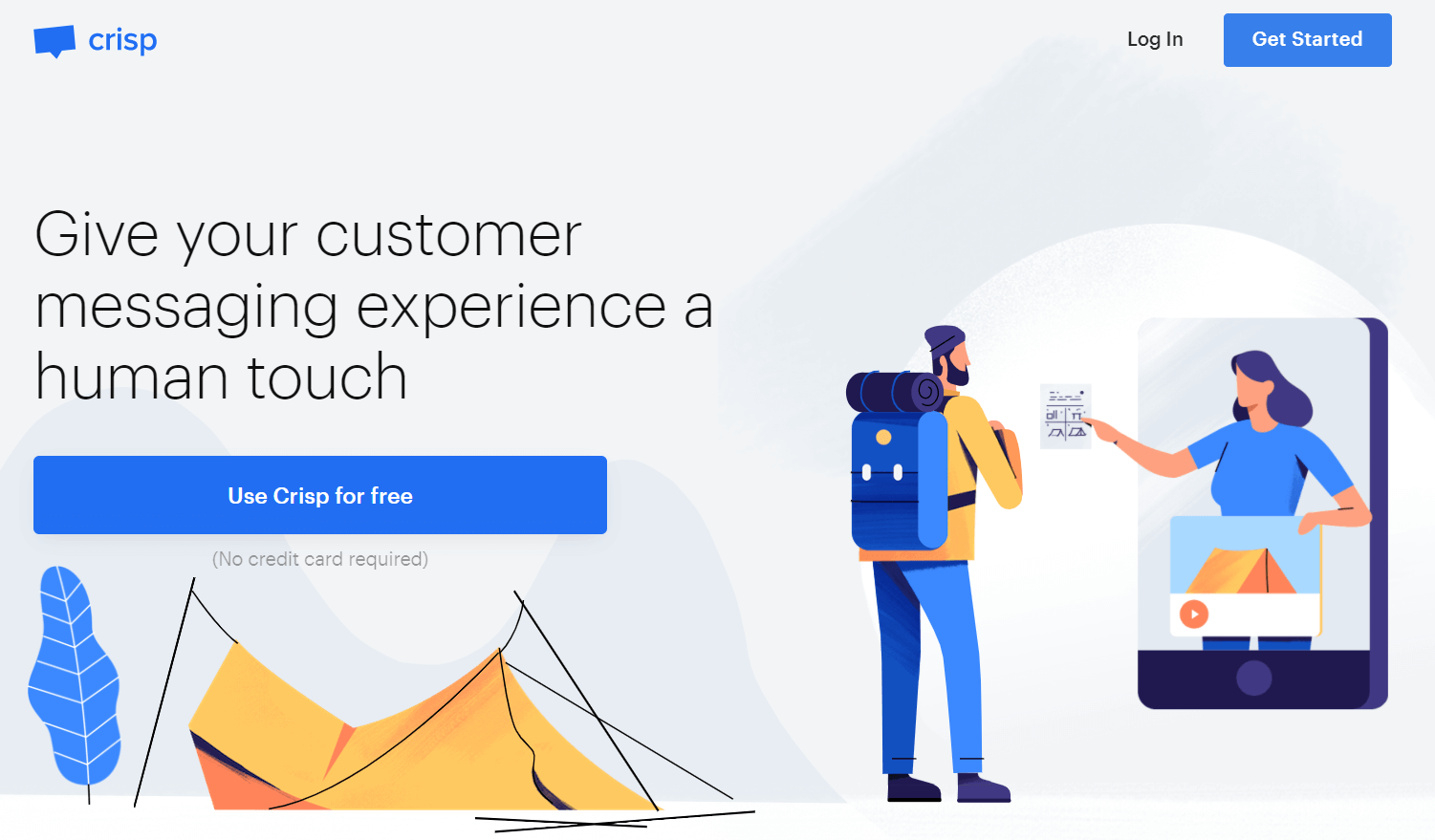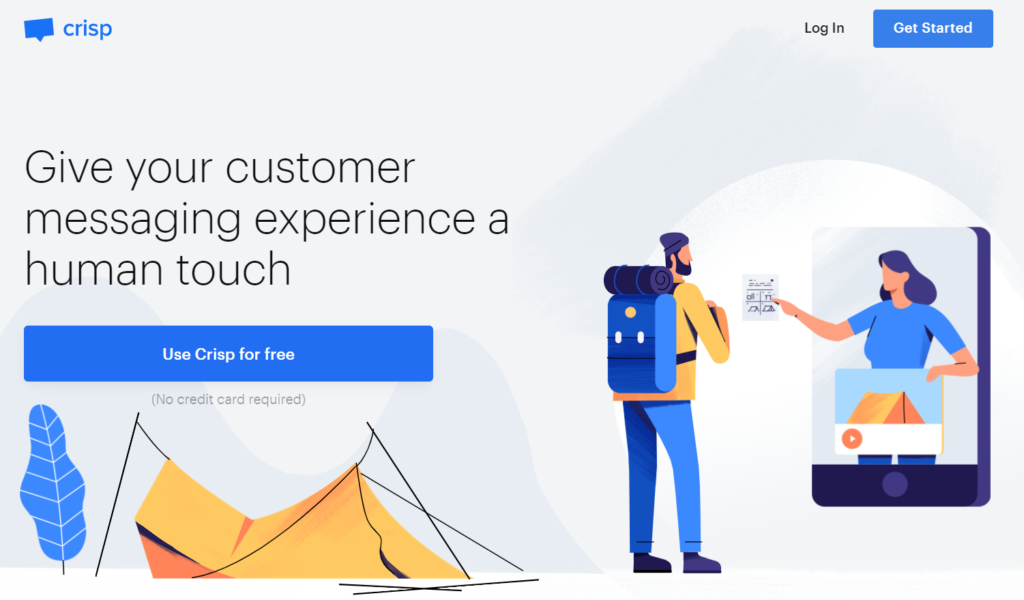 Crisp live chat is one of the fastest-growing live chat plugins for eCommerce websites. This plugin helps you interact with your customers through live chat and real-time notifications.
Features:
With its live chat plugin and ability to view as they are typing, Crisp live chat lets you solve customers' queries in no time.


By having these interactions, Crisp live chat helps you convert visitors to potential customers, thus increasing conversions.


It also helps to decrease the bounce rate by providing customers with automatic messages.
Watch our video tutorial on How To Add Crisp Chat To Your WordPress Website.
Super Socializer is a free easy-to-use eCommerce plugin that helps you enable social media logins, social shares, and social comments on your website.
Features:
It allows your customers to log in to your website using their social media accounts. They can comment on your posts and even share your content on their social media.


So, when a user logs in to your website using social media, their profile gets stored in your WordPress database, thus helping you with building relationships with your customers.


This plugin is ideal if you have your website traffic coming from various sources.
SEO & Analytics Plugins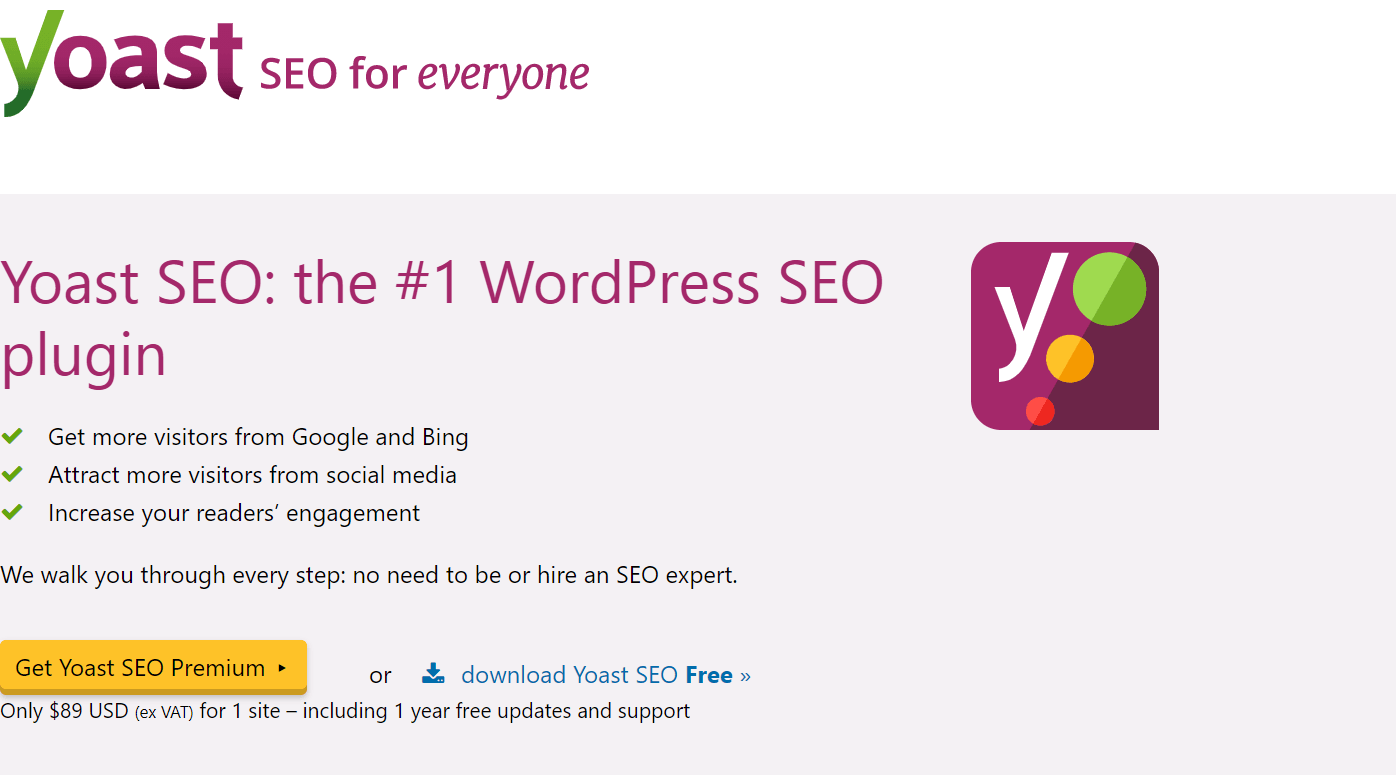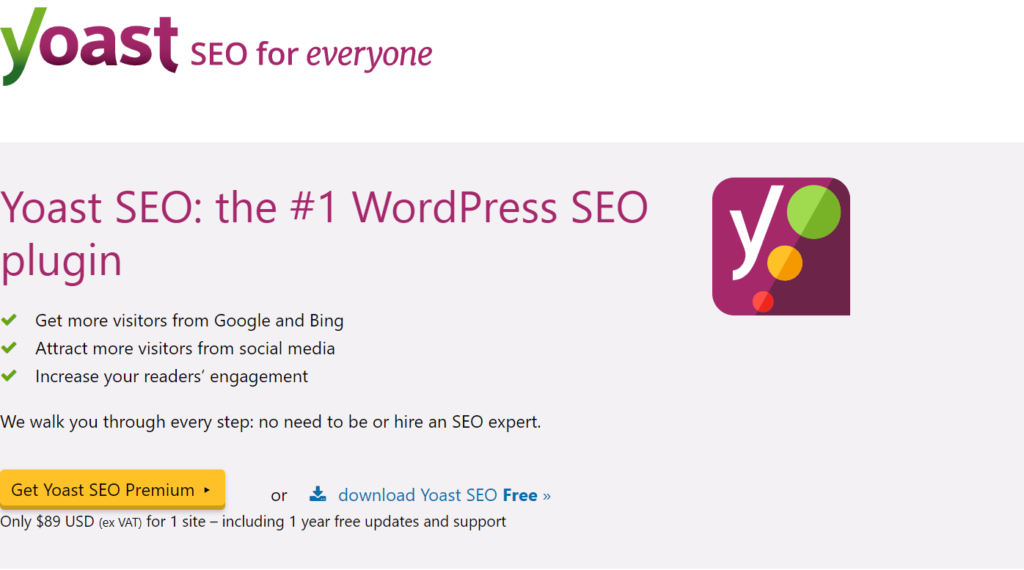 Online stores must rank higher in the Search Engine Results Pages (SERPs) to stand out and perform better than the competition. And you will need an SEO plugin to do the job for you. Yoast SEO is the most popular of all WordPress SEO plugins.
Features:
Yoast SEO makes sure your website is SEO-optimized and thus helps your website to get a better rank in the search engines.


It also provides you with content-related features like helping with titles, meta descriptions, and even internal and external links.


Though the concept of SEO may seem intimidating for a beginner, its user-friendly interface makes it easier for everyone. Yoast SEO is a recommended, must-have plugin for all websites, especially eCommerce websites.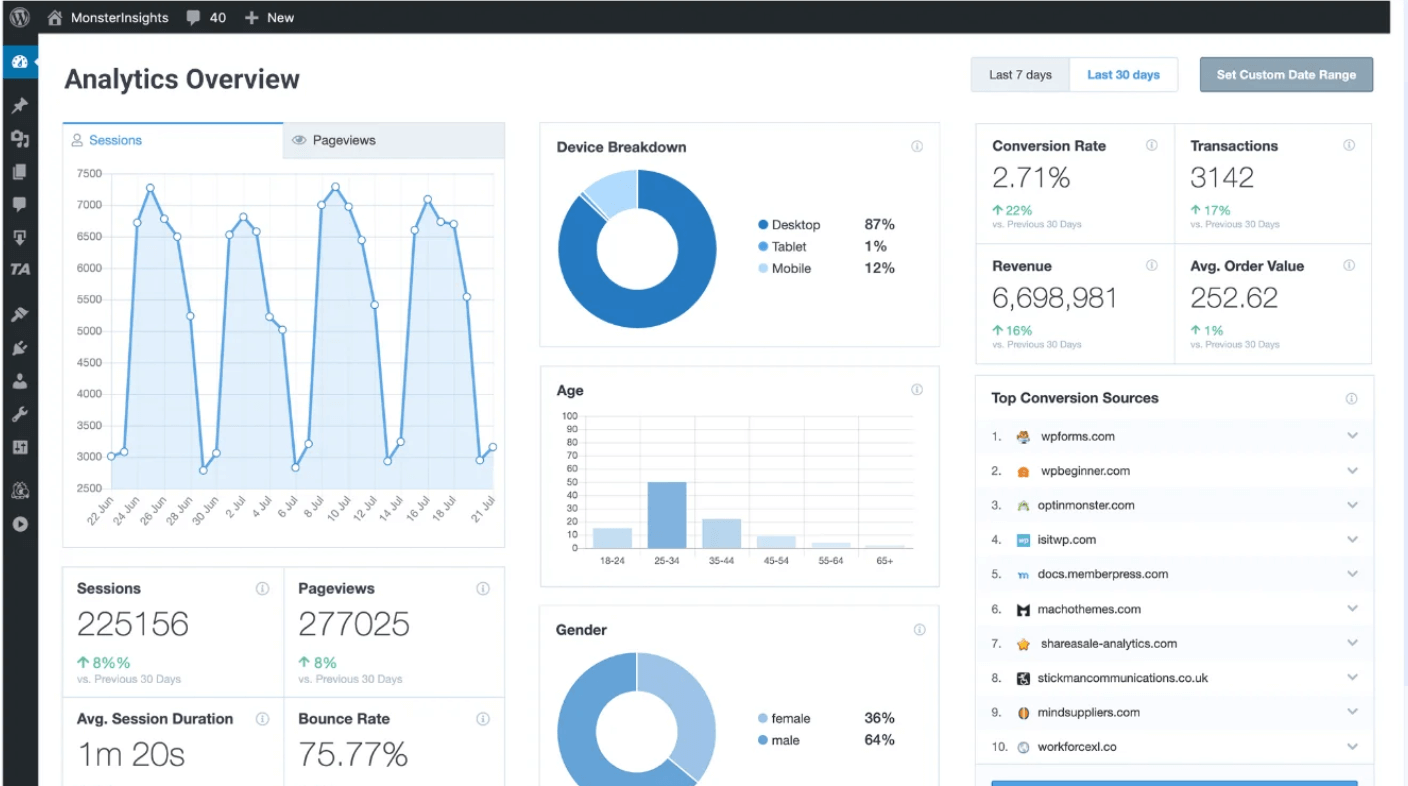 Apart from creating unique products and great content, analytics is the one thing that will keep you one step ahead of your competition. You need to understand the traffic sources and the activity of your customers to know what products are working on their website.
Features:
MonsterInsights is arguably one of the best Google Analytics plugins you can use for your WordPress eCommerce website. With MonsterInsights, it becomes easy for you to know more about your customers and keep track of what they do on your website.


It keeps you updated on the popular and most happening products on your website. And you can also view real-time stats from the convenience of your dashboard.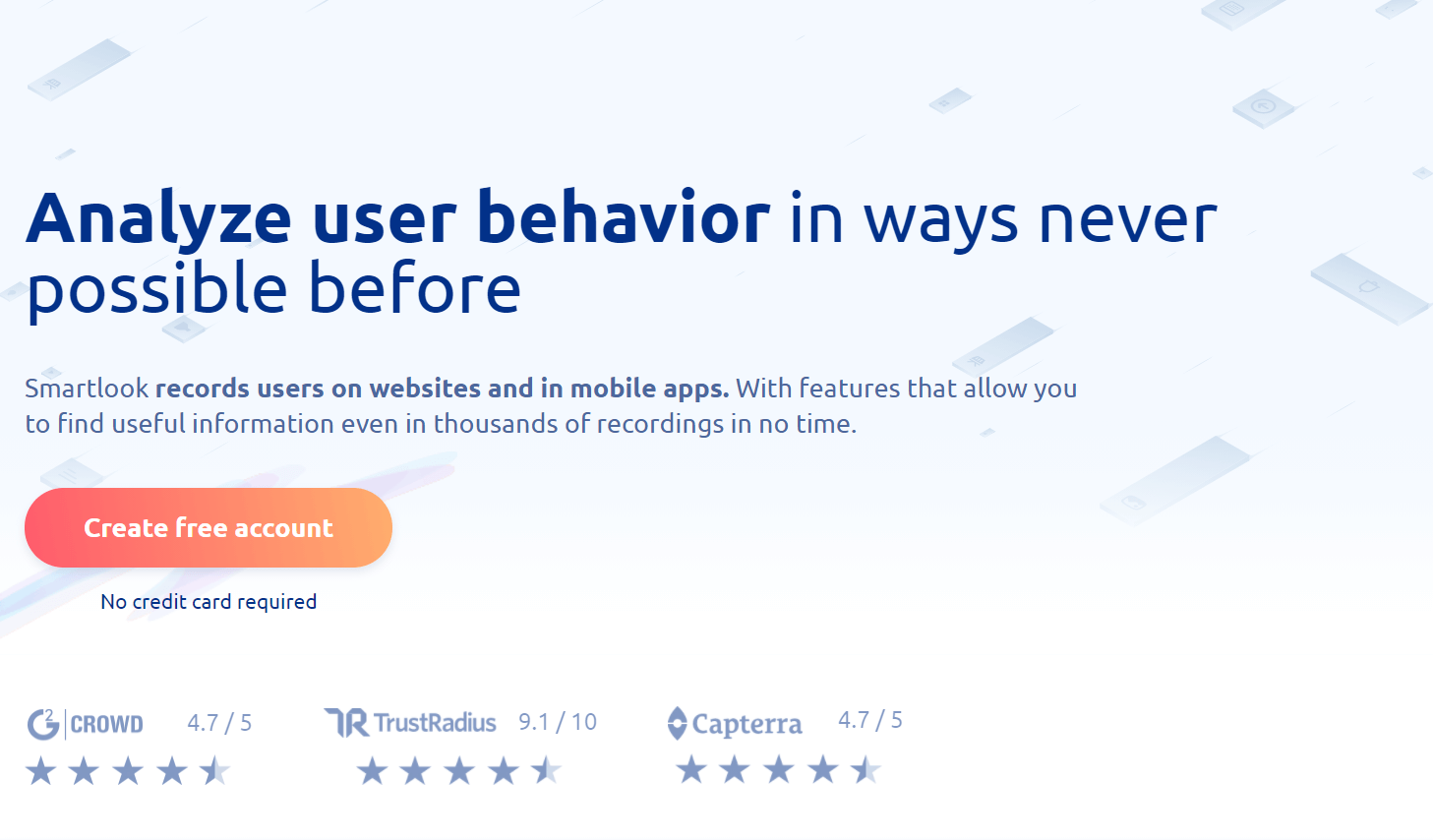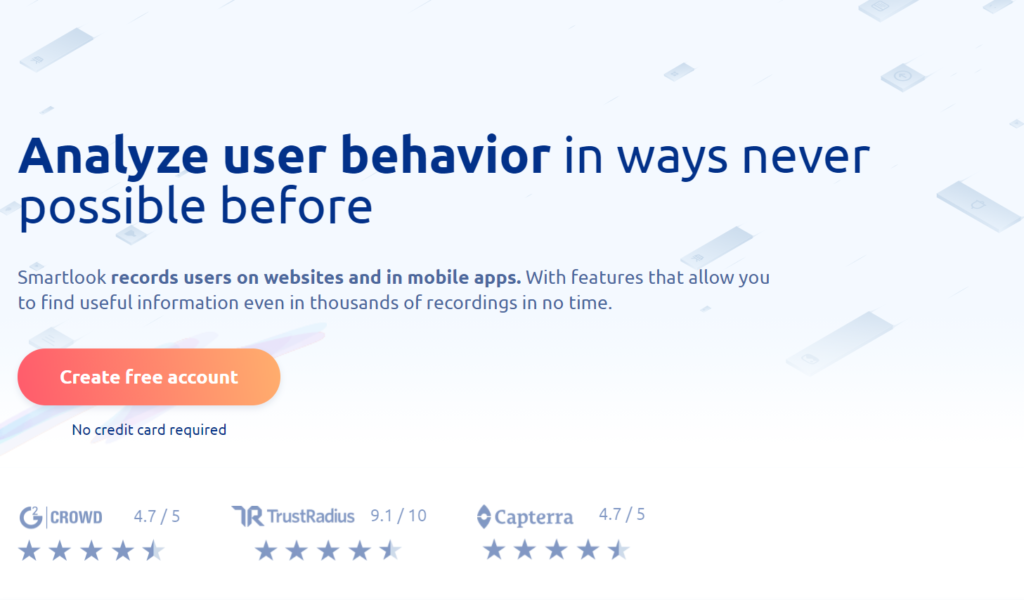 How would you like to know the exact movements and activities of your customers on your website? Smartlook is an analytics plugin that records user activity as it happened on the website.
Features:
It records how the customers moved through your website, including the minute mouse movements.


This is one of the fastest-growing WordPress eCommerce plugins that helps online stores understand the customers, the ultimate players in any transaction. This plugin is a dream come true for eCommerce owners as customer activity and behavior is valuable information for the business.
Backup plugins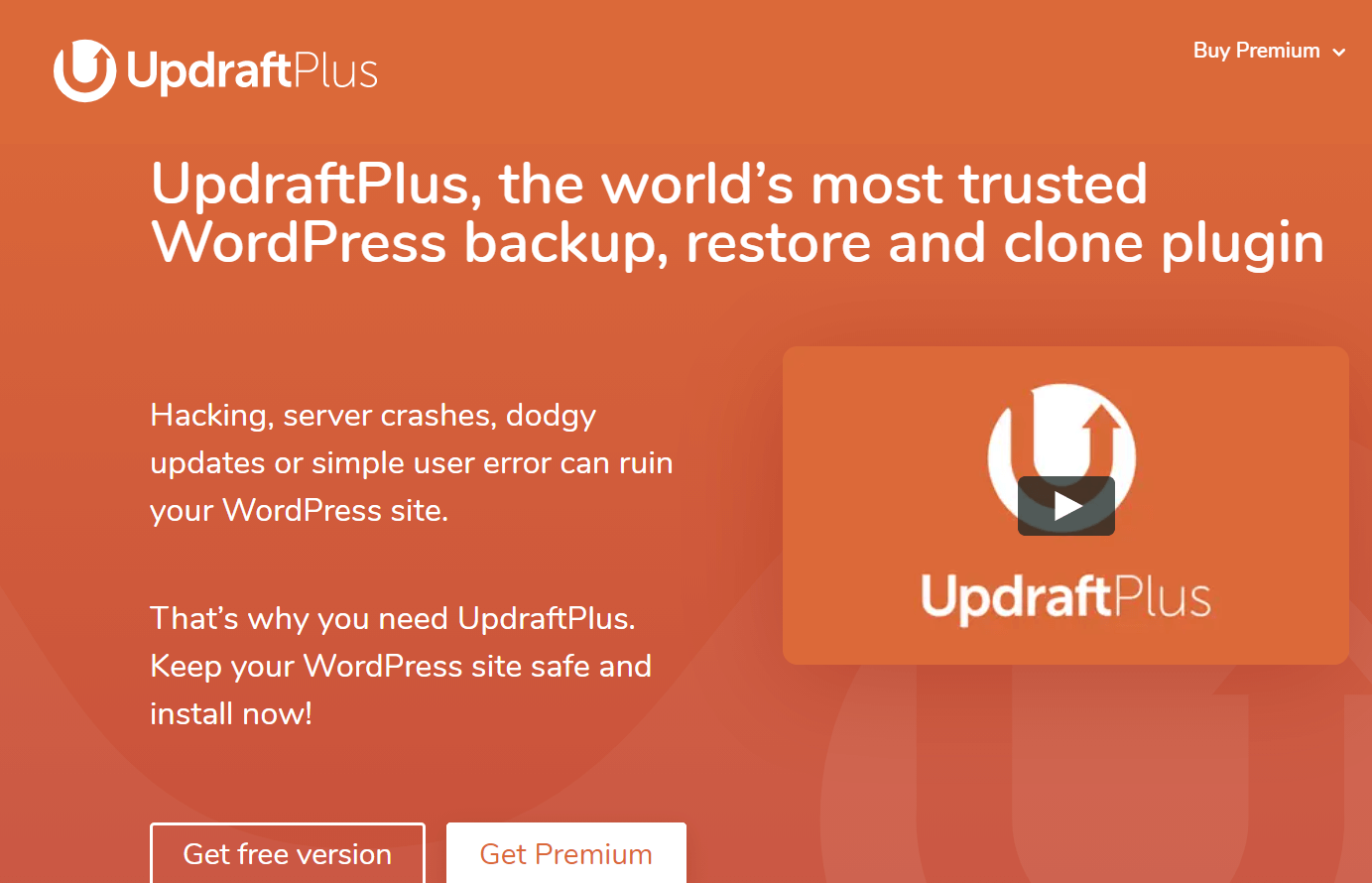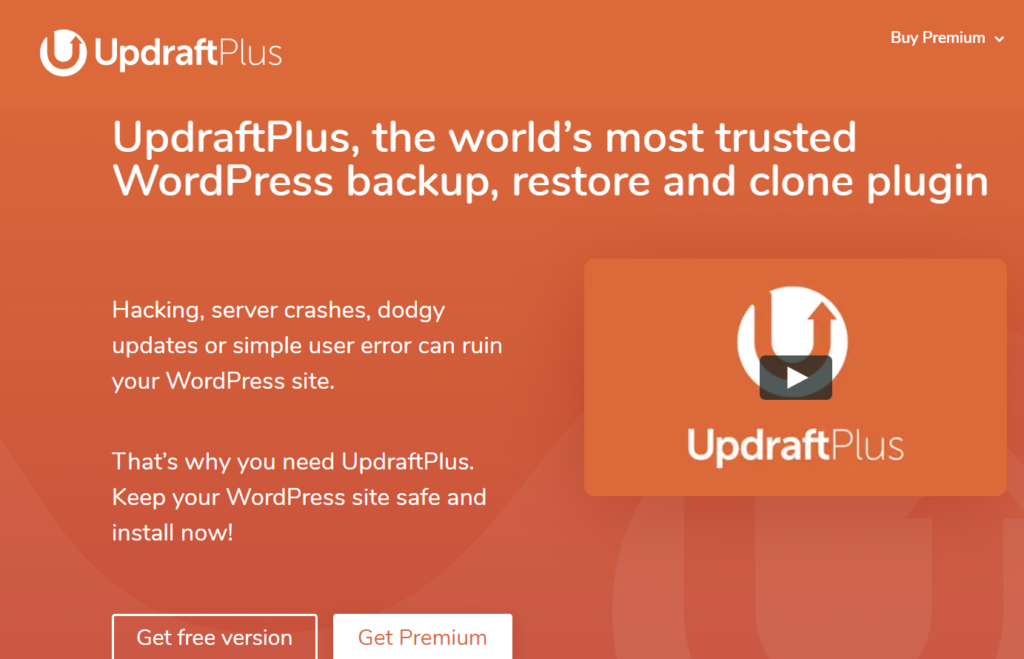 On being an eCommerce website owner, it is crucial to have a complete backup of your site. There may be unfortunate events like crashing, so having a backup of your eCommerce website is always recommended.
Features:
UpdraftPlus is one of the most popular WordPress eCommerce plugins that helps you with automatic backups of your website. With UpdraftPlus, you can schedule your backups and also select a location to store your backups.


It also allows you to backup your website to several cloud storage like Google Drive, Dropbox, OneDrive.
Check our step-by-step video tutorial on How to backup your WordPress website using UpdraftPlus.
Conclusion:
Plugins are a necessity for your eCommerce website because it makes your life easier. They help you to add features to your websites without having to break a sweat. They enhance your eCommerce website and boost your sales drastically.
So, what we have compiled here is a list of the best WordPress plugins you must install before proceeding further on your eCommerce website. These plugins are beginner-friendly and can help you accomplish all the fundamental needs of an eCommerce website and much more.
Over time, when you get more traffic and purchases on your eCommerce website, you should consider turning up the gear by introducing an app. Yes! An exclusive app for your eCommerce business. While it may sound too complex to create, we have simplified the process.
Check our video tutorial here to Turn your eCommerce website into a Mobile App.
For more such informational video tutorials, subscribe to our YouTube channel.
Frequently Asked Questions (FAQs)
What are the best WordPress plugins for an eCommerce website?
Some of the best WordPress eCommerce plugins you can use for your online store are,
WooCommerce
Easy Digital Downloads (EDD)
Ninja Forms
MonsterInsights
ShipRocket
Is WordPress a good eCommerce platform?
Yes. Over the years, WordPress has evolved into one amazing platform to build eCommerce websites. With eCommerce-specific plugins like WooCommerce, WordPress provides all features that are necessary to run an online store.
Also, WordPress has thousands of plugins like Ninja Forms, ShipRocket that can add amazing functionalities to your eCommerce website.
Get 10 Best Free Themes for your WordPress eCommerce website