The Complete Ecommerce Web Developer Course (2022)
About Course
Have you ever wanted to create an Ecommerce website for your business?
But you had no idea where to start or what to do? 
Or have you ever wanted to learn (Ecommerce) website creation as a skill and make professional Ecommerce sites for other businesses?
If "Yes", then you're at the right place. 
In a world where everything is online, there are tons of information we come across every single day.
Especially, if you're curious about learning something, you will come across thousands of articles, videos, and other resources. 
Now let's be honest. Sometimes, all that information can get very overwhelming because we do not know where to start, what will work, and what won't. 
We know how that feels because we've been in that exact place, Which is why we created this complete Ecommerce course. 
This course is the ultimate guide for you to know everything about creating and managing an Ecommerce website in WordPress.
With many years of experience, trial, and error, 
We've curated this course in a way that it eliminates all the trial and error but teaches you every lesson we learned along the way. 
And guess what the best part is?
Our Ecommerce course is absolutely beginner-friendly so that anyone can create an Ecommerce site for their business with confidence. 
As a team that is trusted by over 900K people on YouTube, we're known for our "no fluff, straight-to-the-point" method of teaching. 
And this course is no different. 
We've structured this course to be in a step-by-step format. 
This means, we are going to build a site from scratch, together. 
Right from choosing a domain name, purchasing a hosting, setting up your entire website to delivering your product to your customer, 
We're going to be there in each step, guiding you, and showing you live results. 
Every video in the course is gonna be packed with actionable steps and information that you can implement on your site easily. 
With the testimony of having helped thousands of people learn WordPress and website creation, 
We assure you that when you finish this course, You're going to have an incredible asset added to your skillset. 
And be perfectly ready to build Ecommerce websites for any type of business. 
So what are you waiting for?
All you need to have to start with this course is your boundless will to learn. So go ahead! 
You're just one click away from building your own stunning Ecommerce websites using WordPress.
We'll see you on the other side! / We'll see you inside the course!
Show More
What Will You Learn?
To create an Ecommerce website from scratch using WordPress.

To know how you can add products, receive payments, manage and deliver products to your customers.

To be able to customize your site using page builders, templates & themes to make it visually appealing & suit your brand.

To add multiple features to your site like adding social login, generating invoices, adding coupon codes, providing refunds, etc., by installing WordPress plugins to enhance the user experience.

To know how you can manage your store and its orders using the Woocommerce app right from your mobile.

To organize products into categories & variations.

To set up tax for your products based on product categories, customer locations, etc.

To be able to take backups, secure your WordPress site, and track your site's performance using Google Analytics.

To be able to implement the best digital marketing strategies and SEO practices on your website to reach a wide audience & grow your business.
Requirements
A laptop or PC with Windows, Mac, or Linux.

Internet Browser: Google Chrome / Mozilla Firefox / Safari/microsoft edge.

A decent internet connection

No coding experience or prior WordPress knowledge is required.
Audience
Anyone who wants to create Ecommerce sites and learn WordPress.

Entrepreneurs & small business owners who want to create an Ecommerce website for their business.

Freelancers and web designers who want to create fully responsive Ecommerce sites for their clients (& other business owners).

Students who want to learn web design using WordPress without coding.
Course Content
Introduction to the Course
Introduction to the Course
Getting Started with WordPress
Launching A Live WordPress Website
The WordPress Basics
Setting Up your Ecommerce site
Designing your Ecommerce Site
Managing your Ecommerce Site
Advanced Ecommerce
Organising Your Ecommerce Site
Setting up Taxes on your Ecommerce Site
Maintaining Your Ecommerce site
Promoting Your Ecommerce Site
Webinar Recordings
Student Ratings & Reviews
Many videos removed from website, total money wasted course. All videos of this course also available on youtube.
1 year ago

Test Student1
Best Course value for money.
1 year ago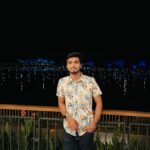 Abir meman
The best and easy way to learn how to make ecommerce website without coding
1 year ago

Pavitra Ashok
I purchased this e-commerce course in a discount price, But they gave a course+divi theme, It is so useful for me. The price of this course is really affordable! Great job websiteLearners!
2 years ago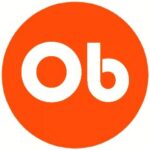 Muhammed Ob Sanyang
Thank you so much Website Learners Team. Your course has boosted my confidence and I am able to build a good-looking Blog Website for myself. Check My Website Name "obsanyang.com" Regards -Ob Sanyang!
2 years ago
Every person want to run their own business at a low cost through wide reach e-commerce has that reach to run their run business
2 years ago
This is the best course so far which I have come across in the web. Website learners team made such a great effort to produce such perfect content . Hats off to their efforts !!! This is what is called value for money !!!
2 years ago
I always thought building an ecommerce website was too difficult and complex. But this course made it look so easy, that I wish I had only joined sooner. I was able to build a good looking online store in just a few days of joining the course, And Now, I am planning to launch my own ecommerce brand and sell my products online.
2 years ago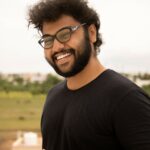 Swarna Rajan
Do you want to learn WordPress to build any kind of website you want? Then this is the only course you need to take.
View Course
SEO isn't as difficult as you might think. Learn how to start growing organic traffic to your website with our easy to follow video .
Watch Video
Ready to get started?
Sign up for our WordPress Course today!