WordPress Speed Optimization Course
About Course
Can you imagine your website loading in less than a second for your audience? 
If you can't, then it's time to dream big because that's how fast your website will be when you finish this course. 
Now, we understand why a load speed of 1 second (or less) seems almost impossible. 
You've scoured every nook and corner of the internet, tried every trick each person suggested and yet… 
Your website's load speed is not as fast as it should be and it is affecting your business. 
We completely understand how frustrating that is. 
And that is why we've curated this Speed Up your website mini-course to teach you all the secrets about making your website faster and load in less than 1 second! 
Now, before we tell you what you'll be learning in this course, 
Let's take a quick look at some facts & stats to understand why your site's speed is crucial. 
A faster website = A better performing website 

It will make you look professional and more trustworthy 

46% of people don't revisit slow-performing sites 

1 in 4 visitors abandon a site if it takes more than 4 seconds to load 

Faster websites make visitors stay longer and reduce bounce rate 

Having a slower website negatively impacts your site conversions & sales 

Your website's speed also plays a vital role in your site's SEO and ranking. 

Search engines like Google rank fast websites higher as they will offer better performance to the visitors. 
Now you know how important it is for your site to be fast. 
But how do you do it? 
Don't worry. That's where this Speed Up your Website mini-course by Website Learners comes in! 
This course is designed to help website owners make their site faster than ever using simple, easy-to-follow tutorials. 
You can be an absolute beginner and still follow along as we walk you through step by step. 
And the best part about this course? The factor that makes this the best WordPress Speed Optimization course out there is that… 
We're going to speed up a live website and optimize its performance right in front of your eyes. You read it right! 
We will start with a website that takes almost 6 seconds to load & has a performance of 19% with an F grade in GTmetrix results. 
And as we proceed through the course, you will see the live results and witness the site's speed & performance improve. 
By the end, that same website will load in 0.9 seconds & have a performance of 98% with an A grade! 
Now that is the exact type of transformation our course can bring to your website. 
So what are you still waiting for? 
Sign up for the Speed Up your website mini-course and become a certified WordPress Speed Optimization Specialist today. 
We'll see you inside the course! 
Show More
What Will You Learn?
To make your website load in one second or lesser. 

To become a certified WordPress Speed Optimization Specialist. 

To test the website speed using different tools and identify what is affecting your site's performance. 

To reduce your loading speed by half by migrating to a WordPress-specific hosting provider. 

To cache all your website files, save a copy of them in the visitor's browser to enable fast loading for all your recurring visitors. 

To reduce your total page size significantly by optimizing the images on your website. 

To compress the images on your website without losing their quality.  

To minify the JavaScript and CSS scripts on your website to further reduce your site size and improve loading speed. 

To set up CDN servers to provide a faster loading experience to your visitors worldwide. 

To optimize your server database(s) and to also set up a cron job in your hosting server to keep the site changes updated for all your audience. 

To check and install the latest PHP version that supports WordPress to ensure a smooth website performance. 

To improve your site's SEO & ranking by following all these steps and making your website load faster. 

And finally, to check and update all plugins & themes on your website to avoid breaking of features and also to offer the best user experience. 
Requirements
Basic WordPress knowledge (To log in to your dashboard & follow along with the tutorials) 

A laptop or PC with Windows, Mac, or Linux.

Internet Browser: Google Chrome / Mozilla Firefox / Safari / Microsoft Edge. 

A decent internet connection to access our online course. 

No coding, technical expertise or WordPress proficiency is needed. 
Audience
Anyone who has a WordPress website. 

Anyone with a WordPress site that has slow performance. 

Entrepreneurs, business owners and bloggers who want to provide their website visitors with a faster experience. 

Freelancers and web designers who want to expand their services and become certified WordPress Speed Optimization Specialists. 

Students & anyone willing to learn about WordPress and website speed optimization. 
Course Content
Introduction
Introduction to the course
Diagnosing site speed
Migrate to a faster webhost
Enable Cache
Media Optimization
JS and CSS minification
Setting up CDN
Database Optimization
Ideal Webhosting settings
Choosing good themes & plugins
Conclusion
Webinar Recording
Student Ratings & Reviews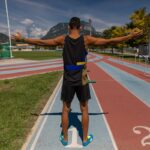 Shankar
Really Useful & Intresting. But at the end of all changes, why you didn\'t try it in Page Speed Insights or Pingdom.. It\'s all ok, finally I got some clear information about what happens in behind the scenes of website speed & how to improve it in a best way ☺️.
10 months ago
Learned all the techniques to speed up wordpress websites.
1 year ago
Do you want to learn WordPress to build any kind of website you want? Then this is the only course you need to take.
View Course
SEO isn't as difficult as you might think. Learn how to start growing organic traffic to your website with our easy to follow video .
Watch Video
Ready to get started?
Sign up for our WordPress Course today!