Are you using GoDaddy to host your website but frustrated with slow speeds, surprise fees, and poor customer service?
You're not alone! Many website owners are looking to switch to a better web host. Luckily, you have plenty of great GoDaddy alternatives to choose from.
In this post, we'll explore the top 3 options that provide faster performance, better security, and more reliable support. Sound good? Let's dive in!
A Quick Overview of GoDaddy Hosting
First, let's briefly look at what GoDaddy offers. They provide various hosting plans like shared hosting, WordPress hosting, VPS, and dedicated servers. This range of options allows website owners to choose a plan that fits their needs and budget.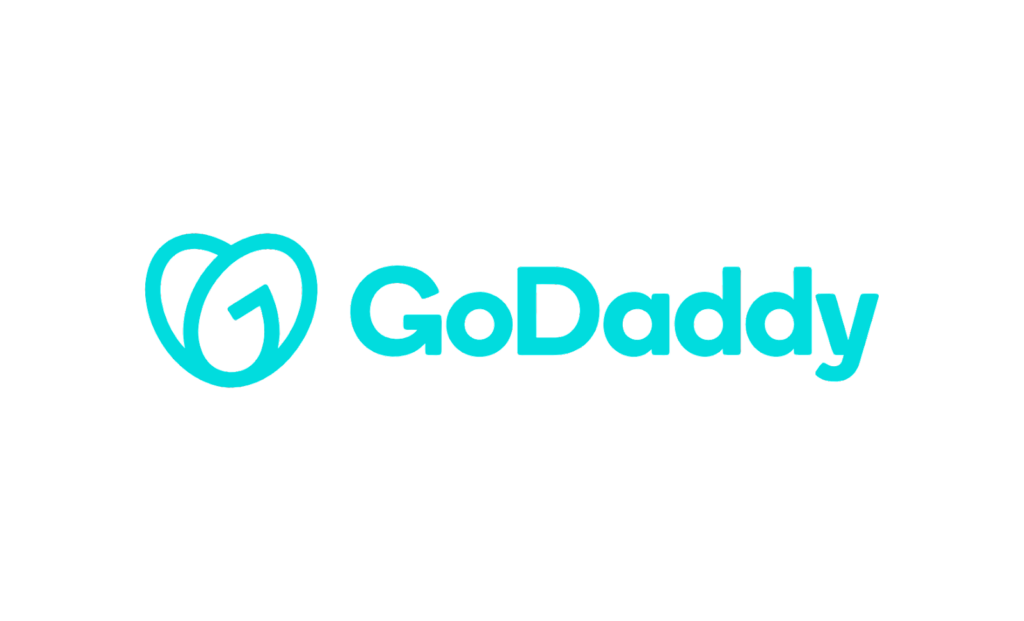 However, GoDaddy hosting has received some complaints over:
Slow page load times
Unreliable uptime and frequent downtime
Hidden fees that drive up the costs
Poor customer service and support
These issues can negatively impact your site's performance and visitor experience. So if you've noticed any of these problems, it may be time to look into better GoDaddy alternatives.
Why Should You Consider Switching Web Hosts?
Here are some of the top reasons to explore other hosting providers:
Poor website performance – Slow speeds hurt your search engine rankings and drive visitors away.
Price hikes upon renewal – GoDaddy often jacks up prices significantly at renewal time.
Hidden fees – Extra charges for services can add up quickly.
Security concerns – Without proper security, your site is vulnerable to attacks.
The Importance of Choosing the Right Web Host
Your website's success depends heavily on having a reliable web host. The right provider offers fast speeds, high uptime, helpful support, and robust security. They also offer affordable pricing that scales as your traffic grows.
With a trustworthy host, your site will perform smoothly, be protected, and give your visitors a positive experience. That's why it pays to research your options and switch if your current host is letting you down.
The Top 3 GoDaddy Alternatives for 2023
Ready to find a hosting provider that meets your needs? Here are my top 3 recommendations for GoDaddy alternatives:
These are the three reliable alternatives to GoDaddy if you are looking for a hosting provider. In this part, we will go through the specifics of all of these hosting companies, including their price structures, features, advantages and disadvantages, and customer feedback.
Bluehost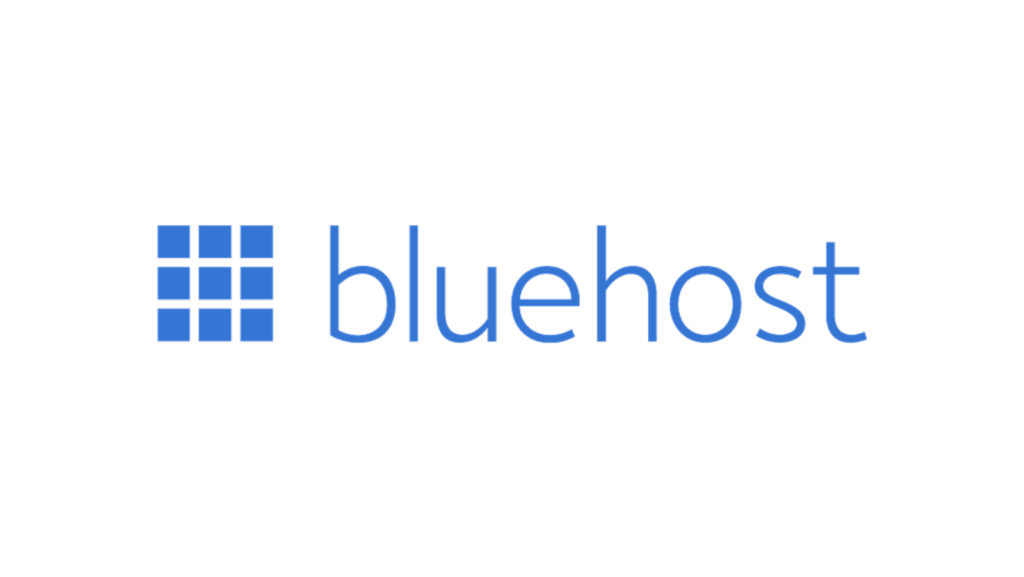 Bluehost is a firm that has been providing web hosting services for more than 15 years at this point. WordPress gives it its highest recommendation, and it is well-known for being able to provide hosting services that are reliable and speedy. Bluehost provides various web hosting services, such as shared hosting, hosting specifically for WordPress websites, and VPS hosting.
Features and Benefits
Bluehost offers its customers a variety of services and benefits, some of which are as follows:
Fast loading speed: Bluehost's solid-state drive (SSD) storage and content delivery network (CDN) combine to ensure your website will always load swiftly.
Reliable uptime: Bluehost guarantees dependability of 99.9% for the availability of your website.
Excellent customer support: Bluehost provides excellent customer care by making themselves available by phone, email, and live chat around the clock.
User-friendly interface: Bluehost's control panel has a user-friendly layout that makes it simple to use and navigate, making it an excellent choice for beginners.
Free domain name: Bluehost's all plans come with a free domain name for the first year.
Pricing and Plans
Basic, Plus, Choice Plus, and Online Store are the four primary hosting plans that are available from Bluehost. The following is a breakdown of the cost and features of each plan:
Basic: Starts at ₹169/month and includes one website, 50GB SSD storage, unmetered bandwidth, free domain for 1st year, and 24/7 customer support
Plus: Starts at ₹279/month and includes unlimited websites, unmetered SSD storage, unmetered bandwidth, Free SSL, Free domain for 1st year, malware scanning, and 24/7 expert support
Choice Plus: Starts at ₹279/month and includes all the features of the Plus plan with some web professional tools, marketing tools and Yoast SEO
Online Store: Starts at ₹999/month and includes a custom online store, 100 GB SSD storage, unmetered bandwidth, free domain for 1 year, exclusive YITH Plugins, website security, and marketing tool as well as additional premium features.
Pros and Cons
The following are some of the benefits and drawbacks of using Bluehost as your web hosting provider:
Pros:
Quick loading times and speeds
Reliable uptime
Excellent client assistance
User-friendly interface
Simple installation
Cons:
There is a possibility that the pricing for the coming years will be greater than the initial prices.
Reduced control over the automatic data backups
Should get rid of several of the promotional and advertising boxes on their dashboard.
Customer Reviews
Bluehost has been praised by users for its lightning-fast loading times, reliable uptime, and outstanding support services for customers. On the other hand, a number of customers have mentioned that the fees for subsequent months of service might be much more expensive than the first rates.
In general, using Bluehost as an alternative to GoDaddy for hosting in 2023 is a good idea. Website proprietors who are seeking for a reputable hosting service should really consider going with this Bluehost.
WebSpacekit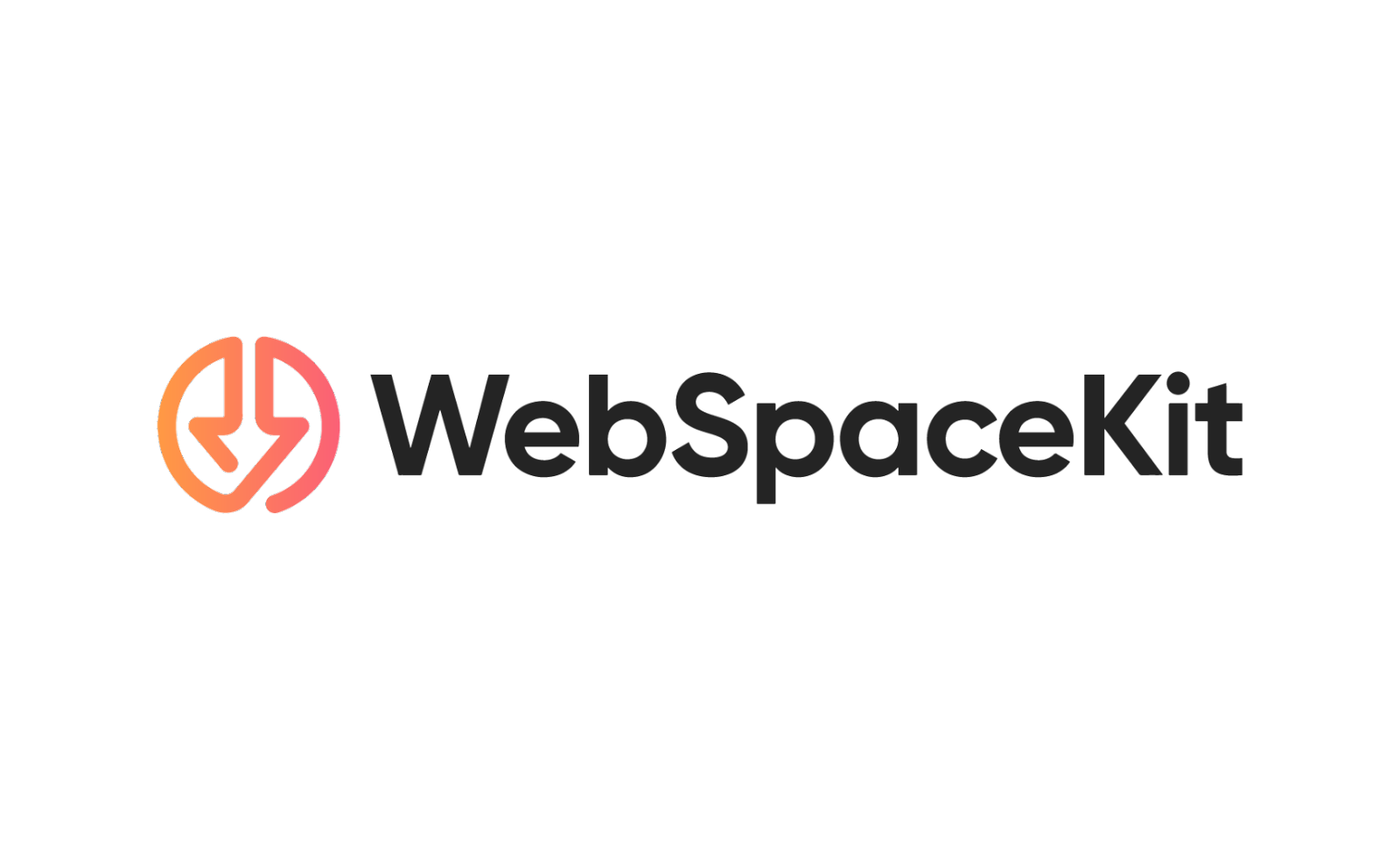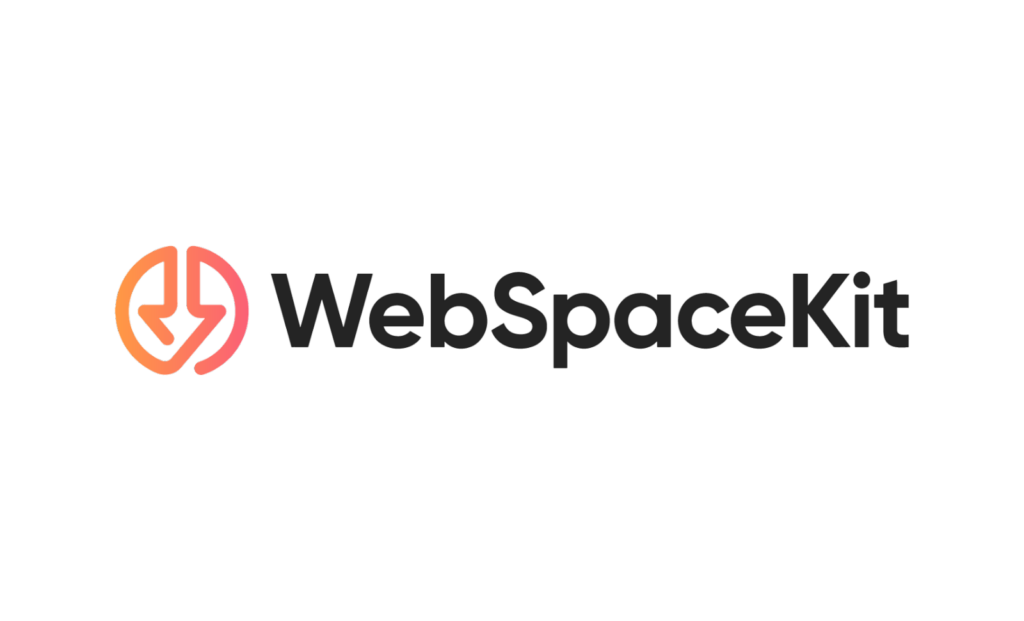 Even though WebSpacekit has only been in operation for a short period of time in comparison to GoDaddy's tenure as the dominant player in the industry, the company has already distinguished itself as a strong rival.
When it comes to the configuration of their websites, WebSpacekit, which is a web hosting service, provides its customers with a comprehensive menu of alternatives from which to choose. WebSpacekit provides everything you want to be successful with your internet activities, whether you operate a personal blog, an online store, or a website for your company.
Features and Benefits
WebSpacekit is a reliable alternative for GoDaddy, not only due to the fact that it provides a number of useful features and benefits but also due to the fact that it offers additional advantages.
Measures to Ensure Website Safety: Hackers and other potentially damaging players will not be able to access your website since WebSpacekit employs cutting-edge security methods and techniques.
Control Panel That Is Simple to Use: Having a user-friendly management panel makes it a breeze to manage your server's settings and keep your website up and running.
Scalability and Flexibility: WebSpacekit's scalability features let you switch between different hosting plans as your business grows and evolves, giving you maximum flexibility.
One-Click Installation: Installation of a CMS like WordPress is as easy as clicking a button using WebSpacekit's one-click installation feature.
Excellent Uptime: With WebSpacekit, you can be certain that your site will be up and available to visitors 100% of the time.
Plans and Pricing
WebSpacekit provides a range of hosting packages catered to various requirements and price ranges. Here is a summary of their plans and pricing:
Starter: The starter plan starts at ₹149/month (Use Coupon Code), and it includes 5 business emails, 50 GB of bandwidth, 1 website, 20 GB of storage, a Free SSL certificate, and Free migration.
Basic: The plan starts at ₹199/month and offers more resources and control for growing websites, such as 50 GB storage, 100 GB bandwidth, 10 business emails, free SSL, free migration, free domain for 1 year, ecommerce facility with security measures.
Plus: Starting at ₹399/month, this plan provides maximum performance and control for large-scale websites. This plan includes unlimited websites, unlimited bandwidth, storage, and business emails with 100 subdomains, including all security measures such as free SSL, daily backup, and domain privacy protection. It also includes ecommerce features.
Pros and Cons
Pros:
Quickest loading time possible
Strong emphasis on website safety
Intuitive interface
Scalability choices
CMS setup in a single click
Excellent uptime
Cons:
Basic plans have restricted storage space and fewer website features.
Customer Reviews
Customers who have used WebSpacekit have praised the company for its dedication to data security and the dependability of its hosting services. The great uptime, scalability options, and intuitive control panel have all been praised by users.
Hostinger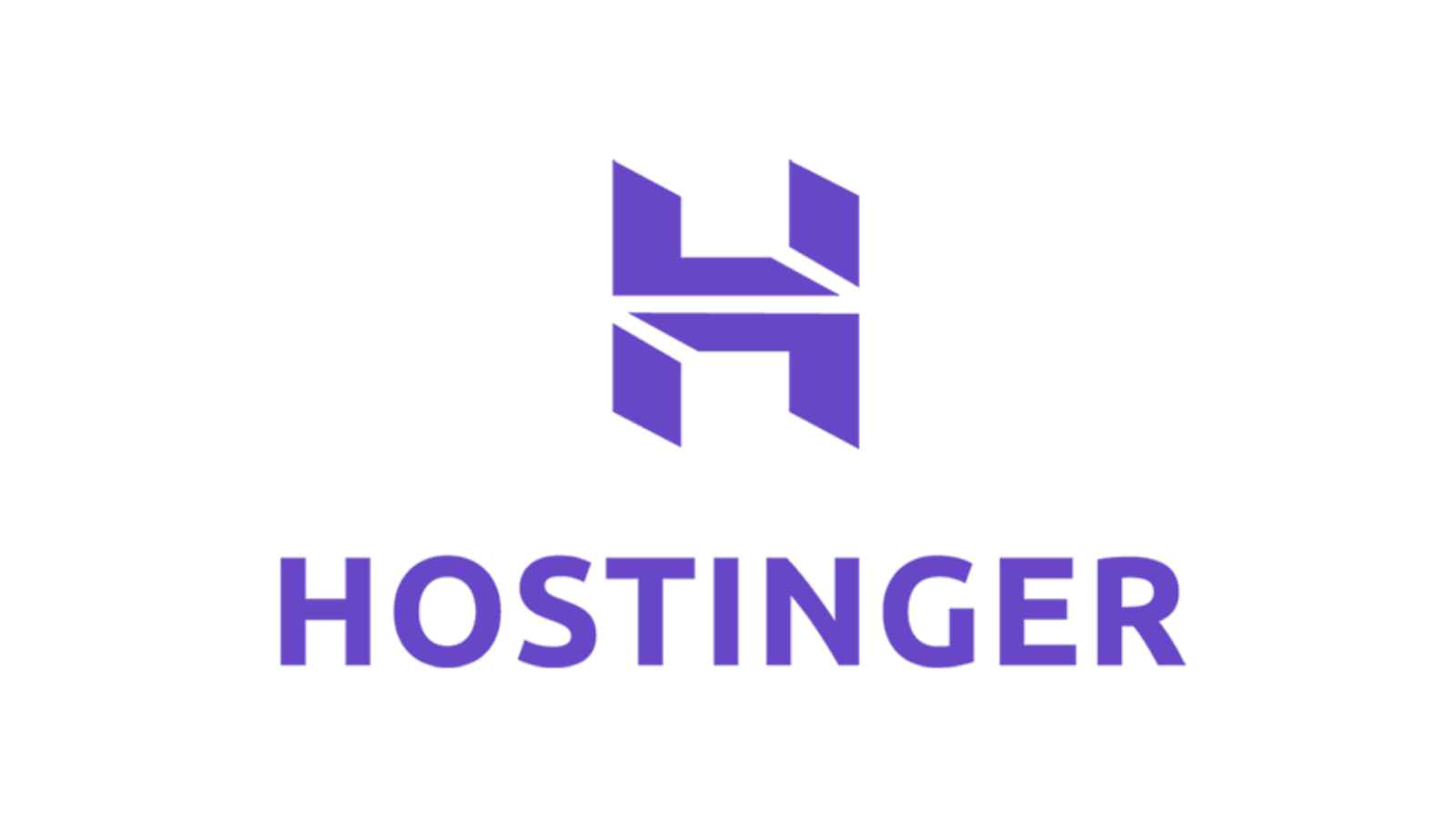 Since its start in 2004, Hostinger has expanded to become a global hosting giant, with over 29 million clients across 178 different countries. Shared hosting, virtual private server hosting, and cloud hosting are just some of the options provided by this organization.
Features and Benefits
There are several reasons why Hostinger is a great alternative to GoDaddy:
User-friendly control panel: Hostinger's control panel is beginner-friendly, making website management a breeze even for those without experience.
Fast loading speeds: Hostinger offers cutting-edge technology to guarantee quick loading times, which may boost your site's visibility in search engines and user satisfaction.
Reliable uptime: Hostinger promises a 99.9% uptime, so your site will always be available to users.
Excellent customer support: Superior customer service is guaranteed at all times with Hostinger's round-the-clock availability of live chat, email, and phone support.
Pricing and Plans
The plans that Hostinger provides are inexpensive and can accommodate enterprises of any size. Some of their most well-liked strategies are as follows:
Single: Hostinger's single plan starts at just ₹69/month, which includes 1 website, 50 GB SSD storage, 100 GB bandwidth, free SSL, free migration, and managed WordPress
Starter: The starter plan starts at ₹149/month which includes 100 websites, 100 GB SSD storage, unlimited bandwidth, free SSL, free migration, free email, free domain and managed WordPress, customer support and essential security features
Business: The business plan starts at ₹269/month which includes all the features of the starter plan with 100 websites, 200 GB SSD storage, WordPress staging tool with 2 CPU cores and Cloudflare protected nameservers and malware scanners.
Pro: The Pro plan starts at ₹699/month, which includes all the features of the business plan with 3GB RAM, 2 CPU cores, a dedicated IP address, and excellent customer support and service.
Pros and Cons
Here are some of the pros and cons of using Hostinger as your GoDaddy alternative:
Pros:
Affordable pricing
Fast loading speeds
Reliable uptime
User-friendly control panel
Excellent customer support
Cons:
Limited features in lower-tier plans
Some tools are harder to use when compared to their alternatives
Customer Reviews
Hostinger has received mostly positive reviews from customers, with many praising the company's affordability, fast loading speeds, and excellent customer support. However, some customers have noted that the lower-tier plans have limited features, which can be a drawback for businesses with more advanced needs.
Comparison of GoDaddy Alternatives
There's a wide variety of web hosts from which to choose. Some industry watchers predict that by 2023, Bluehost, WebSpacekit, and Hostinger will be three of GoDaddy's most serious competitors in the hosting field. Each web host offers its own unique set of features, perks, and price structures designed to meet the needs of a certain kind of website and audience.
Here, we'll compare these three hosting providers based on a variety of criteria, including the rate at which their servers respond, the reliability of their services, the friendliness of their customer care representatives, and the affordability of their plans.
In order to help you choose, we have compiled a table contrasting Bluehost, WebSpaceKit, and Hostinger.
| | | | |
| --- | --- | --- | --- |
| Hosting Provider | Bluehost | WebSpaceKit | Hostinger |
| Price | Basic plan starts at ₹169/month | Basic plan starts at ₹149/month (Use Coupon Code) | Basic plan starts at ₹149/month |
| SSD Storage | 100 GB | Unlimited | 200 GB |
| Bandwidth | Unlimited | Unlimited | Unlimited |
| Free Email | Yes | Yes | Yes |
| Free SSL | Yes | Yes | Yes |
| 24*7*365 Customer Support | Yes | Yes | Yes |
| Free domain for 1st year | Yes | Yes | Yes |
| WordPress Integration | Yes | Yes | Yes |
| Uptime Guarantee | 99.90% | 99.90% | 99.90% |
| Backup | Daily | Daily | Daily |
| Website Migration | Free | Free | Free |
| eCommerce Features | Yes | Yes | Yes |
| Scalability | Yes | Yes | Yes |
| Security Features | SSL certificate, Automatic malware scanner, Domain Privacy | SSL certificate, Automatic Malware Scan, Domain Privacy Protection | Free SSL, Cloudflare Protected Nameservers, Malware Scanner |
| 30 Days Money-Back Guarantee | Yes | Yes | Yes |
| Free Staging Environment | Yes | Yes | Yes |
Note: The features and pricing shown are dynamic and may change anytime depending on the hosting provider's current promotions. The latest up-to-date pricing and package details may be found on the hosting provider's website.
Conclusion
In conclusion, if you want your website or online company to succeed, you need to choose the right hosting service. GoDaddy has been a favourite for a long time, but there may be other options that are more suitable to your requirements.
Utilizing the criteria we defined, we weighed the pros and cons of Bluehost, WebSpacekit, and Hostinger. There is plenty of service providers to choose from, each with its own unique offerings, perks, and price models.
Your tastes and requirements will be taken into consideration when determining which hosting provider is the one that is best suited to you. This page contains facts that should aid in making a choice. If you want your website or online company to succeed, remember that choosing a dependable hosting provider is crucial.
For more updates, stay tuned with Website Learners!
Frequently Asked Questions on GoDaddy Alternatives
Which is the best hosting provider in 2023 other than GoDaddy?
Bluehost, WebSpaceKit, and Hostinger are the three best alternatives to GoDaddy. While many people are satisfied with GoDaddy as their hosting service, that isn't the case for everyone. Changing hosting providers might result in new possibilities in terms of functionality, cost, and quality of service.
Is it safe to use Bluehost, WebSpaceKit, or Hostinger?
All three of these hosting companies are trustworthy choices with excellent uptime and robust safety features.
Do these web hosts allow for site migrations?
All three hosting companies provide website migration services to assist with the transition from GoDaddy or another host.
How do Bluehost, WebSpaceKit, and Hostinger Price compare to those of GoDaddy?
Bluehost, WebSpacekit, and Hostinger all offer plans with prices that are competitive with GoDaddy's, with some providing cheaper alternatives or more features for the same price.
Can I receive assistance with launching my site using one of these hosts?
All three hosting companies give access to tutorials and support staff to help you launch and maintain your website.
Is there anything bad about utilizing these companies instead of GoDaddy?
All hosting services have drawbacks, and Bluehost, WebSpaceKit, and Hostinger are no exceptions. Before settling on a supplier, do some in-depth thinking about your requirements and compare the offerings of several options.